News Flash
Cindy Diaz, Staff Writer & Copy Editor
April 19, 2018
Gun Control
After the school shooting in Florida, Parkland, that left 17 dead and more injured, students and teachers all across the country have pushed Congress to pass gun control policies. According to the New York Times, for the last weeks, "Democrats and advocates of gun control accuse Republicans of diverting attention from the proliferation of weapons." However, on March 7th the Florida House sent a gun control proposal to the governor. This bill includes $400 million for mental health and school safety program, $98 million to make schools more physically secured, $87 million to establish a Safe Schools program, $69 million for mental health assistance, $25 million to replace the classroom building where the massacre occurred, $18.3 million for mobile crisis teams and $500,000 for mental health first aid training, according to USA Today.
Tariffs
On March 8th, Donald Trump announced he would meet with industry advisors to complete paperwork in order to pass tariffs on steel and aluminum. Trump said it would ultimately benefit domestic industries. However, not only are Republicans against Trump's plan, but also many other nations, such as China and Australia, since it could greatly affect their economies. "Choosing a trade war is a mistaken prescription," said China's foreign minister. According to CNBC, Trump's tariffs could become a threat to oil prices as well.
North Korea's denuclearization
After tensions between the U.S and North Korea's potential nuclear war, South Korea envoys went on a two day visit to Pyongyang, North Korea's capital, in which its leader Kim Jong Un, told the envoys he is "willing to negotiate with the United States on abandoning his country's nuclear weapons" reported the New York Times. However, the North is only willing to dialogue for now. They will not accept any preconditions that the U.S wants to impose on them. According to North Korea government officials, they want the talks to be based on "an equal footing between states."
About the Writer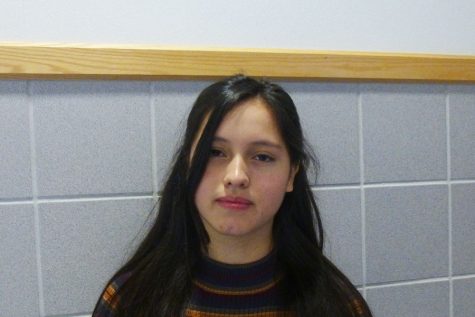 Cindy Diaz, Staff Writer & Copy Editor
Cindy Diaz is a very determined and passionate junior at Bingham High School. She spends most of her...