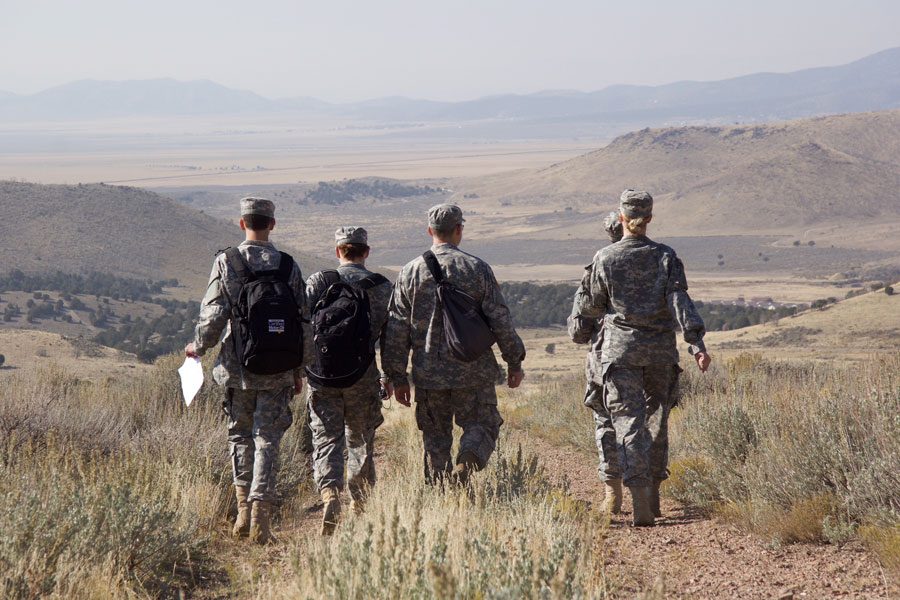 JP Wilson
Ordinary high schoolers in military uniforms- you see them walking through the halls, taking the American flag up and down, and marching through the parking lot. These kids in uniform are not a part of the U.S. military, yet, but they are the future leaders and defenders of this great country.
JLTC (Junior Leadership Training Course) is preparing these high schoolers to succeed as leaders in any walk of life. Using military as its core, JLTC teaches leadership, adaptability, and hands-on, real world, application of things that we learn in school.  Sergeant Instructor Gale, who teaches the JLTC class at Bingham, said, "You will learn something, but you will experience it while you learn it." According to the members of JLTC, they only spend about 50% of their total class time inside of a classroom. The other half of their time is spent turning what they learned in class into action. Kyle Ray, a senior at Bingham and a team leader in JLTC, said, "I look forward to every day because every day it is something new."
This year the class has already gone over land navigation, basic military drill and ceremony, rank structure of the army, basic first aid, emergency medical care, and the pros and cons of joining each different part of the U.S. military. Right now they are in their weapons unit, and for the final, they will be able to do a military simulation with military tactics and weapons.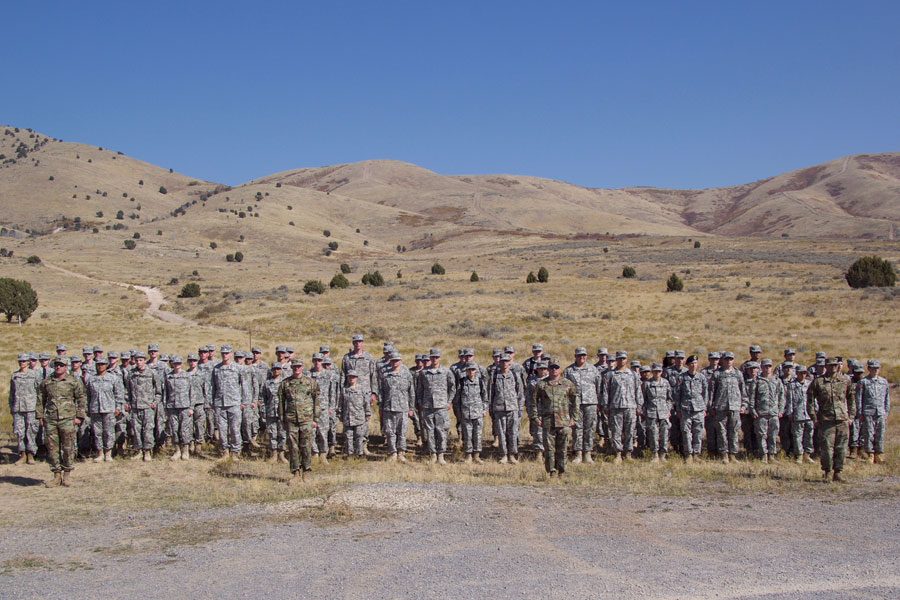 Photo by JP Wilson
For every unit, they do a FTX (Field Training Exercise). For land navigation, they got to go to Camp Williams and use what they learned to navigate across a huge expanse of land. They also had an FTX for medical where they ran through combat simulations where people were injured and they had to give them medical attention.
Most people in the class are interested in joining the military. Easton Seuell, a sophomore and team leader in JLTC, said that he joined JLTC because he is not able to join the military because of medical restrictions, but he gets along with people who share his desire to serve his country. JLTC is an excellent class to prepare you for a military career. It is designed to give you a head start in any branch of the military by teaching you the basics that every branch has to learn.
There are several people in JLTC who are already enlisted in the United States Military. Kyle Ray, a senior at Bingham and a team leader in JLTC, said, "I am going into the U.S. Navy and took the class to get a feel for how it will be." They are taking the class to get a head start in the military and to get a feel for how the military will be. Some people, like Tabitha Defazio, are planning on taking the class all three years that they can.
If you are interested in joining the military you should definitely take the class. If you take two years of JLTC you will be automatically promoted from an E1 to an E2 when you enlist in the military. Even if you are not going into the military the class is still great for you. Every year that you take the class you gain more leadership skills that will help you once you graduate from high school, even if you don't join the military. This coming school year the class will be available two periods!
The class is fun; you get a ton of leadership experience and learn real-world application of things that you learn in school. JLTC is for everyone, especially if you have any interest in the military. So make sure you put JLTC on your schedule, I can't wait to see you there.