Fall Playlist
*Caution: Listening to this extremely good music may result in these side effects –
Emotions, tears, loss of speech, smiling, warm and fuzzy feels, laughter, love, and potentially the realization for some that they do actually, in fact, have a soul.
In rare cases, these lyrics may even cause the growing love of alternative, acoustic, and punk music. If this does occur please visit the nearest band junky immediately so they can fill your playlist prescription before you experience good music withdrawals.
We, the band nerds, would personally like to thank you for finally choosing and allowing us to choose good music. Have a great day!
"I Miss You" – Blink 182
"A-Team" – Ed Sheeran
"Jackie and Wilson" – Hozier
"November" – Sleeping With Sirens
"Pitchfork Kids" – AJR
"Atlantis" – Seafret
"Where Do We Go When We Go" – Neck Deep
"Between Raindrops" – Lifehouse
"Count Me In" – Early Winters
"I Like Me Better" – Lauv
"The Distance That Took You Away" – SayWeCanFly
"Saturday" – Fall Out Boy
"The Beach" – The Neighborhood
"Anchor" – Novo Amor
"Let Me Down Easy" – Max Frost
"Still Got Blood" – The Hunna
"Hey There Delilah"- Plain White T's
"Blindsided" – Ivory Hours
"Wake Up" – Tilian
"If I Tremble" – Front Porch Step
"Afterglow" – All Time Low
"Sunday Morning" – Maroon 5
"Can't Stop" – One Republic
"Mourning Doves" – Mikky Ekko
"You Be the Anchor That Keeps My Feet on the Ground, I'll Be the Wings That Keeps Your Heart in the Clouds" – Mayday Parade
"1-800-273-8255" – Logic
"Crash" – You Me at Six
"California" – Chase Goehring
About the Writer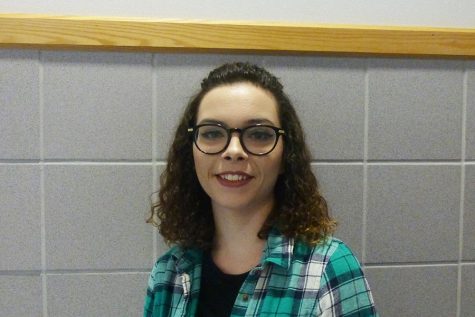 Emily Rodrigues, Opinion Editor
Emily Rodrigues is a spunky little spark who is now into her senior year and her second year of being...