Aubrie Hickmon, Editor-In-Chief

November 20, 2018
As soon as the holiday season approaches, many people forget they were ever trying to eat healthy or stay active because it's just too tempting to eat all of the high-calorie foods, such as pumpkin pie and candied yams. However, all it takes is a little conscious effort to keep fit during the holidays.
Marissa Jolley, Arts and Entertainment Editor

November 20, 2018
As Thanksgiving dinner comes to an end, Black Friday makes its way to the door. But over the years it has been slowly showing up earlier.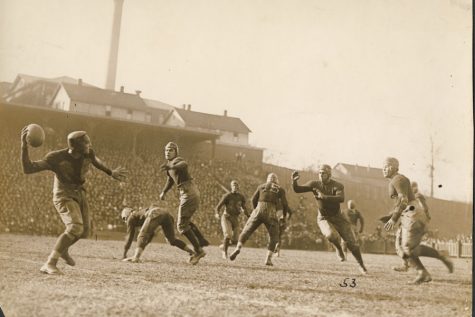 Kylee Rasmussen, Sports Editor

November 23, 2017
Let's be honest, Thanksgiving on the exterior may be about being humble and grateful, it may commercially be sold as a day to eat a bunch of food, but we all know what Thanksgiving is really about: football.