On Track for State
The track and field program at Bingham is the largest sports team in the school. With students competing in sixteen different events, there is quite a list of athletes in need of recognition.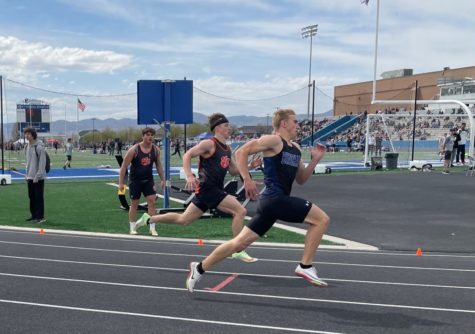 Sprints
The sprinting program is run by Coach Mamalis. He is excited to work with the Bingham team to help develop the kids' much-needed fast-twitch muscles.
How could Cody Hone not be the first name on the list of recognition in sprinting? Recently, he broke a 34-year school record in the 100m dash with a time of 10.75.
Andrea Amoah is always in a race of her own; she's so far ahead whenever she runs her events with a 200m dash time of 25.52.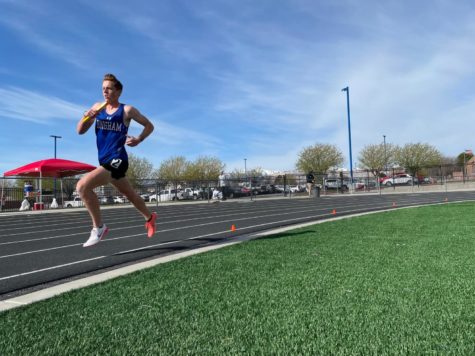 Distance
Coach Paxton has worked with some of her kids non-stop for four years conditioning them to become the quickest, strongest runners they can be. Luckily for Bingham, some of the kids have got there and are exceptionally fast.
Natalie Swain has been the fastest girls distance runner for years. She gives the boys team a run for their money and is expected to compete well at State.
Sam Sorenson is the leader of the boys team this season. His unwavering commitment has kept him on top for a while now.
Throws
With a brand new coach, the throws team is seeing lots of progress. 
Diego's main event is the discus, and he continues to throw very well meet after meet.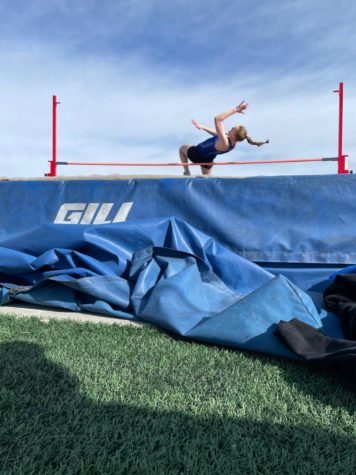 Jumps
The youngest coach on the team, Coach Bringhurst, is ambitious and committed to helping our team jump both high and long. "I'm super excited," said Bringhurst, "We're hoping to see several kids qualify for State."
Braden Whitehead takes first in the high jump at every duel meet and several invitationals. His official height is 6'0", but he has cleared higher at practice a few times.
For girls high jump, Jocelyn Ordyna is Bingham's best with a personal record height of 5.2". She is excited to show what she can do.
Hurdles
Coach Duncan works with the kids who want to run and jump at the same time. He has been sculpting a team that can seriously compete for the state championship.
Well-known for his legendary field goal kick during the fall football season, Nathan Chamberlain has come to the track this spring to prove that he's good at multiple sports.
Eliza Smith is one of the best athletes in the state. Her 300m hurdles time is unrivaled by anyone on the Bingham team.
Middle Distance
Duncan's second project is the middle-distance team. They specialize in the 400-meter dash and generally let both sprinters, distance runners, and even jumpers work out with them from time to time.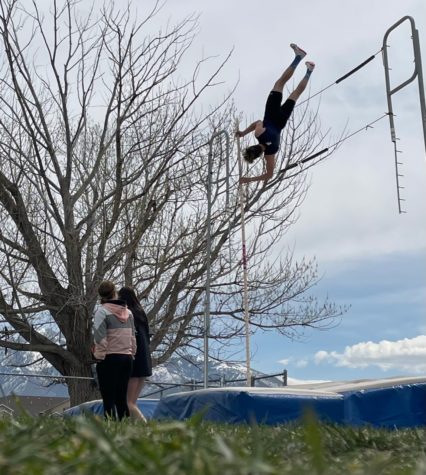 Pole Vault
The most adventurous and daring kids pole vault. Coach Cody is great at helping build champions like Dallin Thorton become even better and better. Thorton has officially broken the Utah state record at 16'9" and is ready to set another.
Both our boys and girls teams compete very well, both have taken first place in at least two invitationals, and both teams are hungry to compete at State at the end of the month. "We have a good group of kids this year. I think we can do good things with the team we have this year," said Coach Brown, head track coach. With anticipation, the whole team prepares for State.
Leave a Comment