All About Morp!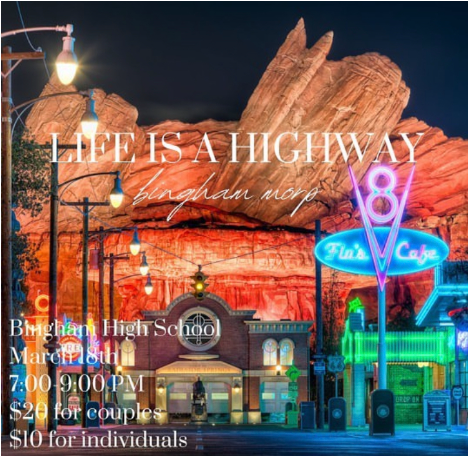 Morp is coming up this month and many students have questions surrounding it, some may include: What is Morp? Why is it a boy's choice dance? Why is it themed after a song? Why isn't there a Sadie Hawkins dance this year? How do I dress for this dance? 
Morp replaced Sadie's this year so the school year could end with Prom rather than Sadie's. Morp is a backwards Prom. This means that it's not formal at all! Traditionally, Morp is a girl's choice dance but the school changed it so we wouldn't have three girl's choice dances in a row. 
The SBOs chose the theme "Life is a Highway" so it could match the spirit week theme "Cars". The dance will end the upcoming spirit week and Lily Couch, the SBO President, says "Spirit week is one of the funniest and funnest weeks of the school year, so keeping up the school spirit at the dance will be lots of fun!" While the theme is vague, it creates an opportunity for students to use their imaginations on how they're going to dress up. "I'm looking forward to how everyone dresses! Since you dress the theme, I'm excited to see how people use their imaginations to create their outfits!" exclaimed Lily Couch. 
Students can purchase tickets for Morp by seeing the flyers around the school. Morp will be held at the school on Mar. 18th at 7:00 p.m. Bring your best dancing shoes because life is a highway and we'll be riding it all night long!