Did You Hear (Insert Cool Movie) Is Coming Out?
Let's face it, ever since The Avengers; we've been in a funk. No new movies, no intriguing plots, and no one to replace Chris Hemsworth. But fear not, the dry spell is almost over.
December 2012
  The Hobbit: The Unexpected Journey
            The first of three movies to be released in a trilogy, The Hobbit features the story of Bilbo Baggins before he obtained the One Ring from the Lord of the Rings series.  Starring Martin Freeman, Ian McKellen, Elijah Wood, Orlando Bloom, Hugo Weaving, Evangeline Lily, and Benedict Cumberbatch, The Hobbit: The Unexpected Journey will release on December 14th, 2012.
Les Misérables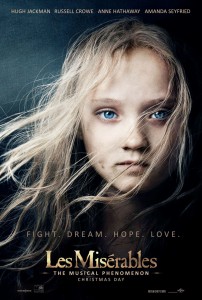 Based on the very successful musical, and novel by Victor Hugo, Les Misérables is the musical story of a thief who is trying to seek justice and a place in society.  Starring Hugh Jackman, Anne Hathaway, Russell Crowe, and Amanda Seyfried, Les Misérables will be released on December 14th, 2012.
January 2013
Gangster Squad
Gangster Squad is the of LAPD's fight to keep the East Coast Mafia out of Los Angeles in the 1940s and 50s.  Starring Ryan Gosling, Emma Stone, and Josh Brolin, Gangster Squad is set to release on January 11th, 2013.
Hansel and Gretel: Witch Hunters
After the traumatic kidnapping they experienced as children, Hansel and Gretel have become world-traveling bounty hunters. Hunting down witches around the world, in order to prevent what they experienced from happening to others.  Starring Jeremy Renner, Gemma Arterton, and Famke Janssen.  Hansel and Gretel: Witch Hunters is expected to release January 11th, 2013.
March 2013
Oz: The Great and Powerful
            Oz: The Great and Powerful explains the story of how the Wizard of Oz came to be.  The film also explains his journey to Oz and even how he became the Wizard.    Starring James Franco, Rachel Weiz, Michelle Williams and Mila Kunis, Oz: The Great and Powerful is set to release March 8th 2013.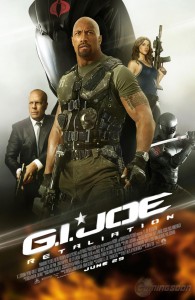 G.I. Joe: Retaliation
The G.I. Joes, not only fighting against their mortal enemy, must also combat the influences within their own government.  However, their actions could jeopardize the Joe's very existence.  Starring Channing Tatum, Dwayne Johnson, Adrianne Palicki, Ray Park, Arnold Vosloo and Bruce Willis, G.I. Joe: Retaliation is set to release March 29th 2013.
May 2013
Iron Man 3
Although the plot is unclear at this time, rumor has it that Tony Stark/Iron Man will head to China and face his toughest foe yet.  Starring Robert Downey Jr., Gwyneth Paltrow, Guy Pearce, Paul Bettany, and Ben Kingsley.  Iron Man 3 is going to release May 3rd, 2013.
June 2013
Man of Steel
A redoing of the original story of Superman's origins, Man of Steel describes a better version of how this superhero came to be.  Starring Henry Cavill, Amy Adams, Russell Crowe, Kevin Costner, and Michael Shannon.  Man of Steel will be released on June 14th 2013.
Monsters University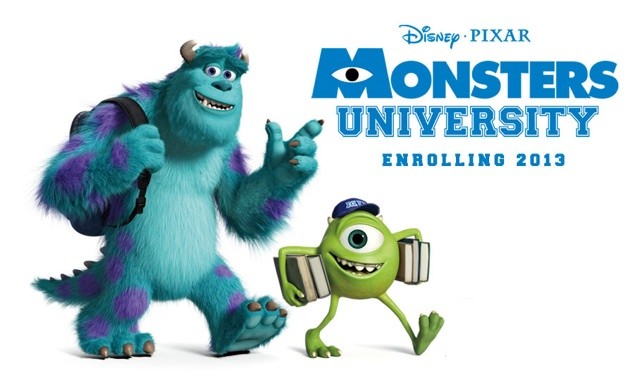 The untold story of Mike and Sulley's origins at college, the University of Fear, Monsters University reveals that the two weren't always the best of friends.  Starring John Goodman, Billy Crystal, Frank Oz and Steve Buscemi, Monsters University is set to release on June 21st 2013.