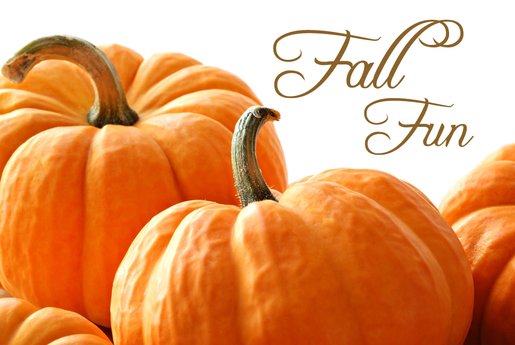 The weather is getting colder and the days are getting shorter, but that's no reason not to enjoy the fall. Make this season the fall to remember with great activities and great company. Here are some ideas for how to spend autumn this year:
* Get a group of people together and go to a haunted house. Great places to go are: "This is the Place, Heritage Park" or "Strangling Brothers Haunted Circus." The Haunted Village at Heritage Park is complete with a headless horseman at the front entrance, while the Haunted Circus is filled with frightening clowns everywhere. If uncomfortable with Halloween frights, there is always the "Haunted Corn Maze," which is great for date night.
* With nights getting longer, why not put the extra time to good use. Go up into the canyons with some friends and make a bonfire to keep warm. Remember to bring some hot dogs, marshmallows, chocolate, and graham crackers, and you've got yourself a delicious dinner, along with great company.
* Pumpkin patches can be found around every corner in South Jordan, so grab a big one and start carving. Have a carving contest with the family. The unique designs of each pumpkin are so creative, and prizes for the winners of the contest can make it even better!
* Host a murder mystery party; this is where all of your friends dress up as a "Clue" character and enjoy dinner at someone's home. While everyone is dressed up, they must act the part of their characters; at the end of the meal, they must determine who the murderer is. This is an instant favorite for those involved with theater and drama club.
* After dinner, if it's just too cold outside, make some caramel apples. Everyone can participate in this sticky, messy, and amusing activity and will be exited to eat them afterward.
Whether it's running through a haunted circus or raking up an enormous pile of leaves just to jump in it later, make sure that this fall one to remember.