The Mark of Athena Left its Mark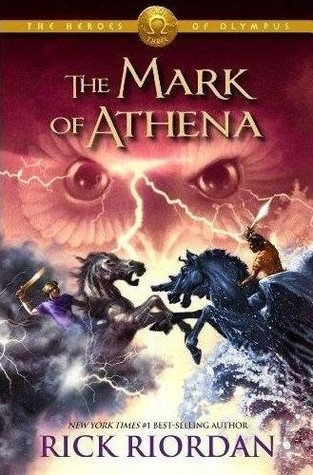 I am going to be honest here. I am a little bit of a Percy Jackson/ Heroes of Olympus junkie. I read these books like I eat my favorite dessert; It's just over way too soon. The book ends so I turn back and re-read the last few chapters to make sure I gleaned as much information from them as I can. However, here's what I'll tell you:
In the beginning, Greeks and Romans meet peacefully for the first time in centuries on Roman turf. But, due to an unfortunate misunderstanding, the All-Star team of demigods is forced to run for their lives and board the flying ship, the Argo II. Making stops to talk to giants and gods, they also rescue captured demigods as they race across America to their final destination: Rome.
This book is written from the point of view of four characters, allowing the reader to experience events from different perspectives. The Mark of Athena Is a fantastic book; with multiple rising and falling action patterns occurring, there's never a boring  moment. The plot's twists, the new characters, the return of some old ones, and the ever-comical Leo make this book entirely worth reading.