Sheeran Show: Not Shabby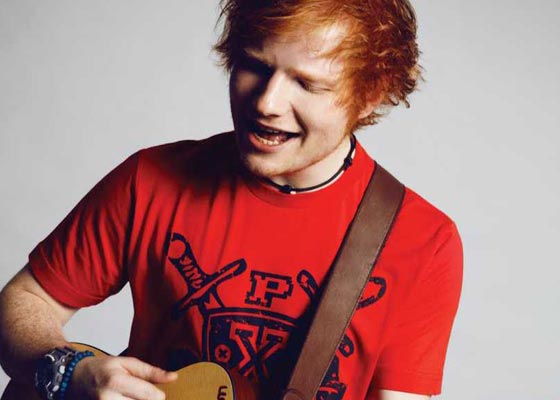 Many fans of Ed Sheeran expected his show at The Great Saltair on February 6th to be a night filled with slow love songs. They got their fair share of that, but what they did not expect was the exciting and dynamic music that Sheeran created with just his guitar, two microphones, and a loop station.
The concert began with Irish opener Foy Vance entertaining the crowd with an array of fast and slow songs alike.  Playing alone, he surprised the audience with his soulful voice and heartfelt performance.  The second act, British rap duo Rizzle Kicks, provided a unique style highlighted by their quirky sense of humor.
Finally, Sheeran took the stage, and the crowd went wild as he launched into a rousing rendition of his song "Give Me Love."  He went on to play most of the songs from his debut album, "+," which has been a chart-topper in Europe.
Both Sheeran and Vance utilized a loop pedal, a device that allows the performer to record a small segment of sound that repeats continuously.  The performer can then create more segments, generating a full sound otherwise impossible for acoustic performers.  Using what seemed to be a powerful sound pickup inside his guitar, Sheeran masterfully produced heart-thumping beats and riffs that excited the crowd.
One surprising yet impressive aspect of the performance was Sheeran's ability to involve the crowd.  Though a quiet audience is usually imperative to an acoustic performer, Sheeran constantly encouraged the crowd to sing along; at one point he was singing backup vocals for the audience.  However, he did sing several softer songs, and he asked the group to quiet down on such occasions.
Sheeran's tremendous vocal ability had fans begging for more, and after his 'exit,' he returned to perform a fifteen-minute long version of his song "You Need Me, I Don't Need You."  This and a few other songs were followed by the final song of the show: Sheeran's Grammy-nominated hit "The A-Team."
Overall, the concert was filled with exciting and touching moments alike, and fans left the venue buzzing with satisfaction.