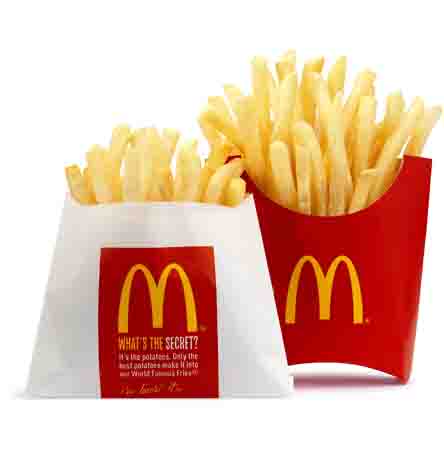 Fries are the best sidekick to any dish. Like Batman needs Robin and Ben needs Jerry,  America needs her French fries.  In light of the great love of fries, we went on a quest to discover the best fries in Salt Lake County. After enduring strange looks from waiters and cashiers alike from our requests for only fries, we have brought you the top ten best fries.
1. Red Robin-
These fries are thick, man!  It's like biting into…well, a really good fry actually. And the best part… they are bottomless! Eat all you want! Red Robin earns extra points for having their own seasoning and a BBQ fry sauce. These fries are served fresh out of the fryer and are worth the wait. All three of us gobbled up too many fries, way too fast, burning our mouths in the process. Fun fact: Red Robins has 13 fryers in their kitchen.
  2. Rumrz-
The variety of fries is awesome: fresh cut regular, spicy, lemon pepper, ranch, garlic, parmesan & oregano, garlic parmesan, and sweet potato. Most of the fries were extremely tasty. The spicy has a great kick to it that doesn't burn your mouth, but we recommend the lemon pepper; it has an interesting taste that catches your attention. The fry sauce was just your average fry sauce without the BBQ twist in Red Robin's, but it still served its purpose well.
3. Bruges Waffles and Frites-
Literal translation of frites: french fries. Bruges is a smaller restaurant located in Downtown Salt Lake, closer to Pioneer Park, and a new location recently opened in Sugarhouse. They have a very good reputation and were featured on the Travel Channel. Bruges has old- fashioned recipes and the crunchiest fries we have ever eaten. We had the option of eating them with ten different homemade mayos and other fry sauces. We tried the regular mayo sauce with our fries and it made them that much better, but the fries are delicious with or without the sauce. Bruges Waffles and Frites is a ways away, but the drive is worth it.
4- Chick-fil-A 
Best waffle fries on the planet. The fun shape makes it more enjoyable to eat. A lot of people like to dip the fries into a Chick-fil-a vanilla or chocolate shake, which we highly recommend. The fact that they claim to be the healthiest fast food restaurant anywhere just boosts their rating.
5. Wendy's-
It's like the same  as Chick-fil-A without the fun shape and whipped cream. But it's still hard to beat  dipping  a really hot fry into cold frosty. It is so good! But as with any fast food, there are some hazards. On occasion, the fries are presented in a luke-warm and over salted state.
6. Arby's-
The curly ones of course! Has anyone ever actually ordered the regular fries at Arby's? The curl and the crunch of these fries are pretty good for a fast food restaurant. They make a lovely addition to any Arby's sandwich or just dipped in Arby's sauce.
7. Arctic Circle–
The inventors of the fry sauce come in 7th with rather mediocre fries. The fry sauce is dang good, but the fries leave something to be desired. The Yukon Gold fries don't always live up to their "golden" reputation.
8. Megaplex fries-
The fries were not super thick like Red Robin's fries, not soggy, kind of crunchy, a six with ketchup but a little disappointing without. The lady at the register kept our six dollars, which may be our fault, but she won number 8 on the list for the poor service.
9. McDonald's-
It's a taste of your childhood. Yes, they are edible. They are hot, salty, and you can't really stop eating them, but they are so much better with the Happy Meal toy. Yay Hot Wheels!
10,000. School fries-
Sorry lunch ladies, we know you do your best and we love you, but we don't like the same fries 180 days out of the year. Especially when they're Mrs. Obama's sweet potato fries!