Christmas Gift List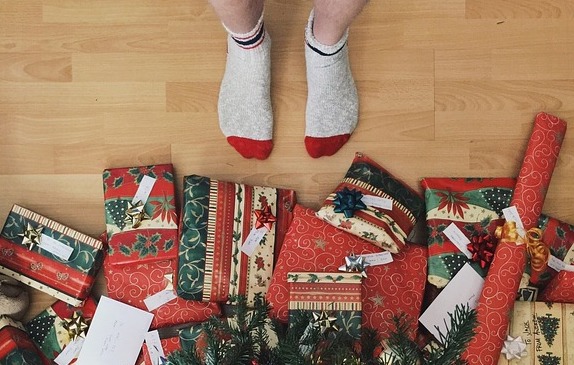 Christmas is next week and if you're like pretty much every teenager on the planet you have procrastinated getting gifts for everyone. But never fear, here at the Prospector we've worked to comprise a perfect gift list for your last minute needs.
FOR FRIENDS
PORTABLE CHARGER

starting at $15 online at urbanoutfitters.com

Give friends no excuse to text you back and get them a portable charger shaped as a cat, an avocado, or almost anything else you can think of.

2019 PLANNER

starting at $14 at Anthropology

Help your friends get organized for the new year with a cute planner.

THREAD WALLET

starting at $14.95 online at threadwallet.com

Give your friend a way to store all their Christmas gift cards with the latest trend.

POPSOCKET

starting at $10 online at urbanoutfitters.com

Save your friends hands from getting sore during all your three hour phone conversations.

SPIRIT GEAR

check online or at The Mine (prices may vary)

Whether it's the Miners, the Dodgers, or the Broncos, help your friends cheer on their favorite teams with beanies, caps, sweatshirts, and other apparel.

PORTABLE SPEAKER

starting at $15 at Walmart and Amazon

If your friend is the designated DJ get them a bluetooth speaker so they can play your favorite playlists everywhere you go.

CABLE BITES

$6 online at urbanoutfitters.com

Save your friends chargers from breaking into the wires with these adorable cable bites shaped as every animal.
FOR FAMILY
PERSONALIZED CALENDAR

approximately $15 online

Help your scatterbrained family remember all the important dates throughout the year with a calendar that features all your favorite family pictures.

2019 MEGAPLEX MEGATUB

presale online for $29

Get the gift that gives all year long with the refillable Megaplex popcorn bucket that your whole family can use throughout 2019.

TABLETOPICS GAME

$25 on amazon.com

Make your family dinner a little more interesting with Tabletopics, the card game that gives you silly and interesting conversation starters.

MUG SETS

starting at $12 on amazon.com

Get a cute mug for everyone in your family so you can all enjoy a cup of hot cocoa together on cold winter nights.

PHOTO BOOK

starting at $12.99 online at various websites

Get a little sentimental and create a photo book of all your families favorite (or funniest) moments from 2018…your mom will definitely cry.
FOR ANYONE
BLANKET

$15 at Target

Anyone and everyone loves a big fluffy blanket — especially during the cold winter months.

GIFT CARDS

any price

Though a little impersonal, you can never go wrong with a gift card to someone's favorite food or clothing store.

CANDLES

large three-wick for $14.50 at Bath and Body Works

Nobody hates candles. Help your friends space smell like Christmas, Cupcakes, or flowers all year round.

CHARITY

priceless

Really get into the Christmas spirit by scratching the gifts and make a donation to charity or go angel tree shopping, and let your loved ones know for Christmas they helped someone in need.