Spooky Season Activities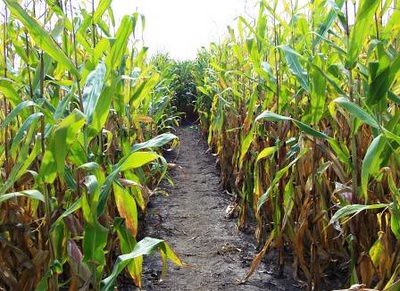 Halloween is a fun day of year and this year should be no different. There are still things that you can do for Halloween this year. Enjoy this spooky season at some of these fun but safe places. These places would be great as a date or a fun group activity. This year has definitely been uncharted territory, but as Bingham Miners, we can still find great ways to spend our time. 
The Nightmare on 13th is a fun haunted house up on 300 West and 1300 South. The Nightmare on 13th opened in 1990 under the name of The Institute of Terror Haunted House. Every year is a sight to see because they always plan an amazing scare for everyone.  This year, they are requiring people to wear face coverings throughout the whole experience, having groups stay 6 feet away from any other group, and having timed ticketing to keep people safe.  The last day they will be open for the 2020 season is November 13, 2020. Anyone interested in learning more about what they are doing to keep their staff and customers safe can go to the Nightmare on 13th website  https://www.nightmareon13th.com/
Another great place for fall activities is Cornbelly's which is located at 3003 Thanksgiving Way in Lehi. This is one of those places that has something for everyone.  There is a corn maze which is great for the whole family, friends, and anyone else you may want to spend time with this October. There is face painting, a petting zoo, and a corn cob beach for little kids. Cornbelly's also have Insanity Point with some exciting haunts for those who are a little older.  
"[Cornbelly's] was really fun! They were super good at scaring us… I would definitely recommend it… they scared [me] from behind so hard that I jumped forward into a puddle of mud," said Anabelle Thomas, a senior at Bingham High.
They are closed Sundays and have different opening times depending on the day. They are keeping people safe by having timed tickets to help limit the amount of people, increasing the number of hand sanitizer stations, having contactless pay, and doing employee health checks daily. All this excitement is available for thrillseekers until Halloween night at midnight. Cornbelly's website is https://www.cornbellys.com/ 
One last fun activity is The Crazy Corn Maze. It is located on 40th West and 8800 South. This is a great place to make memories. They are doing something really nice this year. They made a maze in a maze. If you don't have lots of time then you can do the small maze. If you want to do the whole thing you can do that too! At the Crazy Corn Maze, they also have a haunted house called the Night Stalkers Haunted Trail.  Aly Allred, a worker on the Night Stalker Haunted Trail, recommended this for high school students especially. To learn more about this fun place, go to their website https://www.thecrazycornmaze.com/ 
"This is really fun because I get to scare people… It's a great work experience," said Aly Allred, a worker at the Crazy Corn Maze. 
Trick-or-treating and our Halloween parties might have been cancelled but that doesn't mean you can't live this Halloween to the fullest. 
Leave a Comment