Come Laugh with the "Unaccompanied Miners" of Bingham!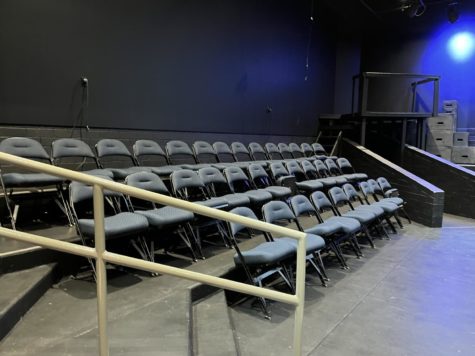 The lights slowly dim on an audience of eager theatergoers, and a hush falls as the actors take the stage. An air of excitement fills the room creating feelings of wonder and possibilities yet to be fulfilled. Anything could happen on that stage. What's to come as the night goes on? The crowd holds their breath with excited anticipation. No viewer can be sure what will come next when they walk through the theater doors. 
And in the case of Bingham High's Improv Team, the actors aren't quite sure either!
Bingham Theatre Company is proud to introduce its very own improv comedy troupe, Unaccompanied Miners. Composed of about a dozen vastly talented and versatile actors, the team performs like any other theater group—but instead of acting a pre-written script, they're making it up as they go along! The gang is left to their own imagination, as well as suggestions from the audience, to create a story on the spot. And between their quick wit and madcap energy, the night is always filled to the brim with wacky situations, wild dialogue, and a whole lot of laughter. The team hosts public performances once a month and are determined to bring joy to Bingham High one punchline at a time. 
Although it seems like all fun and games, it's evident that a lot of serious work goes into funny business. The team is talented to say the least, but according to Bingham senior and Improv Manager, MJ Stowell, most of their hilarious energy comes from their strong work ethic. "Being a good improv-er is a mixture of a few different things," Stowell explains. "Commitment is a big one, as well as being able to work with the scene partner. Contrary to popular belief, being funny isn't necessarily necessary! Most of the time, it's just how you jive with the team . . . and communication is key." Stowell, who has been doing improv since 7th grade, has loved getting to manage the team this year after being on the team sophomore and junior year. It's more than a mere after-school activity; the actors have truly found a family with each other, and that close bond certainly shows onstage. "The past few years I've done improv at Bingham, I've made some of the most impactful memories ever! These are the people I share my laughs with, but I also share my heart with them. They know me, not the fake MJ, not the surface level me, but they truly know and accept me . . . It's overwhelming [managing the team] at times, especially during auditions, but they're amazing people and I'm so grateful for them!"
It's a sentiment that Stowell's teammates all agree with. "I've met so many of my best friends this year and last year on the improv team," says Bingham junior Ben Larson. After performing with the group his sophomore year, he's thrilled to be back on the team. "They have all been great examples to me, and I want to be that for others. Improv not only teaches me things that apply to [improv], but also to life." Though Larson has been acting onstage for quite a while, his time on the improv team has been truly unique. "I love improv because it is a place where I can let my imagination run wild and have some fun. It's almost like an escape from the chaotic world around me." He went on to explain an important fundamental of improv—accepting and going along with whatever happens onstage—and how that perspective has affected him offstage. "Our main thing is 'Yes, and…'. We want to [accept] a person in a scene to keep the scene going in a good direction. This can also be applied to life: try to accept everything that is thrown your way."
Needless to say, it takes a lot of hard work to make things look so easy. From the huge commitment to the ability to think fast and speak even faster, it takes an extremely driven and hardworking performer to make it on the improv team. But it's a common opinion amongst the performers that the laughter of the audience makes the hard work worth it, and it's definitely worth the audience's while too. "Trust me, you come to one show and you can't stop yourself from coming back," Stowell claims, "It's so fun to watch and laugh along with everybody, and Improv is seriously one of the coolest clubs at Bingham!"
 So how can you catch a show? Make sure to check the school calendar for show dates, and follow Bingham Theater's Instagram at @binghamtheatrecompany and the Improv handle at @binghamimprov. There's generally one every month, and some of the highlights of the season include December's Pay-to-Play and October's Halloween show. Make sure to come with a smile on your face, and we promise you'll leave with an even bigger one!
View Comments (1)
About the Contributor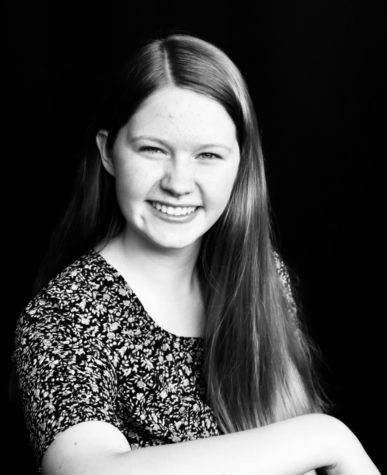 Grace Colvin, Minertorials Editor
I am a junior and thrilled to be serving as Minertorials Editor this year. I was on staff last year and...