Capturing a Moment with Marching Band, Color Guard, and Drumline
Trumpets. Shakos. Super Suits. Drums. Flags. Darin Graber. All these things tie into one activity: marching band. But what is a marching band? Marching Band is an activity at Bingham where you play an instrument and put on a show. This extracurricular includes everyone, even if you don't play a marching instrument. They teach you anything you need to know, and if you don't want to play an instrument, there's always the Color Guard or Drumline that you can join instead. Drumline and Color Guard perform with the Marching Band for their fall season show. Drumline is where you play the drums in unison with the music and the Guard spins colorful flags to share a story with the audience.
This year's Marching Band was made up of about 130 students with over 10 staff members to help. The season began over the summer with summer sectionals where students learned to march, play, spin flags, or drum. As the school year came near, the Marching Band had a two week camp that went from 8 a.m. to 8 p.m. every day. They worked hard on the opening pregame performance for football games, as well as beginning to practice for their fall season show. The show this year was, "A Moment Captured." The focus was on how a picture can freeze time and make that moment last forever. Continuing practice three times a week, the school year began, and they competed in five competitions, one of which was in California. Then State was upon them. They performed an amazing show and placed eighth out of 15. This was a great year for Marching, and they are excited to welcome new students for next year's Bingham Marching Band!
Now that the Marching season has ended, new ones will begin. One is the Winter Drumline! Winter Drumline began on Nov. 16, with camp clinics to teach new drummers what drumline is all about. But what is a drumline? It consists of percussion and front ensemble instruments that come together to perform a show, consisting of theatrics and marching. They performed with the Marching Band during the past seasons, and one student, Jayden Chamberlain, says, "During the fall season we are the core of the Marching Band. We keep time and keep everyone together while also laying down some sick beats." Jayden has been a part of the Drumline for two years now and plays the snare. He is excited to share that the show this year is, "Between the Keys." Come see them perform at one of their five competitions this year!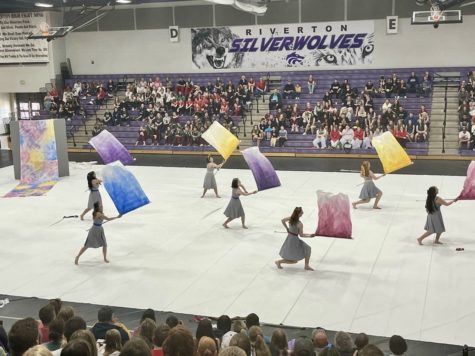 The other season that began is Winter Guard. This is a fun after-school activity that anyone is welcome to join! Winter Guard is an indoor color guard sport that is derived from military ceremonies. Guard is a competitive performance activity that includes staged dancing and manipulating pieces of equipment such as flags, prop rifles, and sabers. Opening clinics are on Nov. 29th and 30th, as well as on Dec. 1st. Anyone that comes will be taught the basics of the 6 ft. flag, such as drop-spins, cones, and simple tosses. Their season this year is composed of about a month's worth of practices before their first competition. They compete in five competitions, including the State Competition. Heather Davidson, the Color/Winter Guard coach says, "Color Guard is an activity where anyone can join, make friendships, and learn lifelong values and habits." Davidson also hinted about the show this year called, "Lonely People," which has orchestral elements with some fun, quirky ideas mixed in. She will reveal the music and the theme of the show on the last day of clinics, December 1st, so be sure to look out for the announcement!
Each one of these activities is a welcoming extracurricular that teaches the students of Bingham highly important life skills. Talk to any one of the students in Band, Guard, or Drumline and they will tell you the same thing: that they don't regret it! You can make lasting memories, friends, and knowledge of music with these amazing groups. The Marching Band is the largest group that a student can join at Bingham, with great staff and leadership. Come and join them next year for another great season!
Leave a Comment
About the Contributor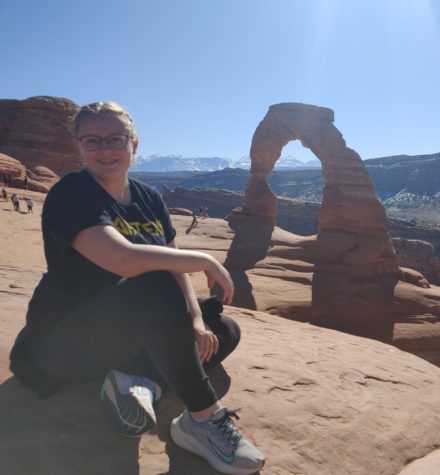 Elle Bird, Opinion Editor
I love to hike and backpack, especially with my dog! I am also a part of Bingham Color Guard, FBLA, and...