Art Class Feature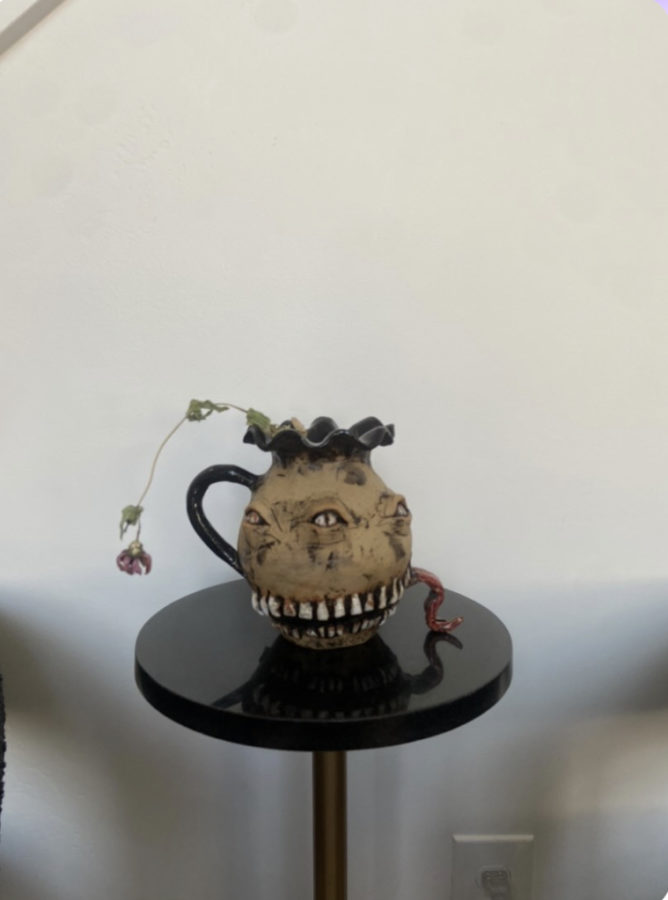 This year Bingham has absolutely been crushing it in the art department! Most of the art classes are filled for both semesters, including many of the higher level art classes, which typically have lower student enrollment.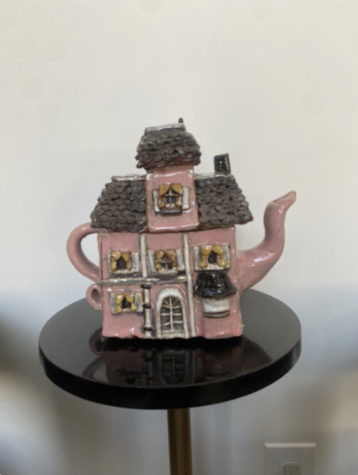 Bingham offers a variety of art classes, including different levels of drawing, painting, commercial art, ceramics and calligraphy, with a few Advanced Placement and Concurrent Enrollment classes thrown into the mix. Each of these classes provide great instruction in various media, and include different levels of each subject, usually up to two or three levels of difficulty. For instance, Ceramics 1 focuses on the very basics of ceramics, such as hand building, slab throwing, etc. Ceramics 2 then focuses on throwing on the wheel. And finally, Ceramics 3 combines all of the techniques from the beginning classes to create more difficult projects involving multiple types of sculpture. Many of the other classes follow the same layout, going from the very basics, to much more difficult projects and learning material.
Commercial Art is especially amazing, not only is it great at giving the students the know-how into bettering their art, it also shows how art can be a career. Commercial Art teaches students the best way to format their art, using ideas like the rule of thirds, etc. It promotes using techniques to make your art more pleasing to the human eye, while giving examples of careers artists could pursue, like graphic design, book cover design, etc.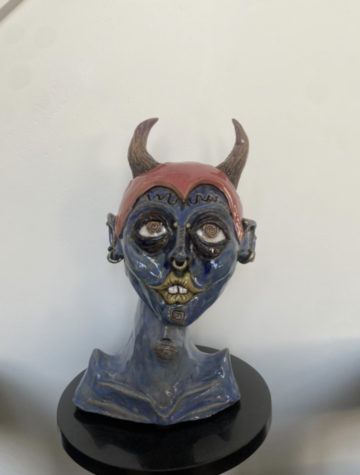 While these classes give good information to anyone interested in making art, they also work to better Bingham as a whole. It's no secret that art is very therapeutic, making it an extremely beneficial tool in bettering students' lives. Art classes also provide a sense of community between students.
Ella Kriefeldt, a senior at Bingham, explained in an interview that, "Art classes have made school so much more fun and exciting for me. Not only do they give us a place to find friends with similar interests, they provide a nice break from high stress classes. I think it's really important to spend time exploring and creating every day, regardless of your career path."
These classes also give students a chance to explore and discover new things about themselves and what they may be interested in.
Dylin Reese, also a senior, stated, "…Actually ceramics is the only art class I've taken in high school (I focused more on sewing in school) but it actually did a lot for me because I didn't know that I would enjoy it so much. I'm actually going to take college classes to learn more in depth about ceramics because I want to continue to do it. If I never had taken it I would've never tried it out."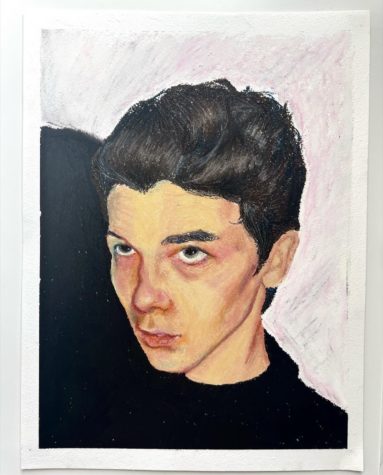 2022 has been a fantastic year for Bingham art students, many extremely talented students have been able to challenge themselves creatively, resulting in some incredible artwork. 
When asked in an interview, Dylin went into detail about one of their favorite pieces, " My favorite was our face sculpture project because I had no idea what I wanted to do. I was actually really frustrated with it, and I was like "I'm just not gonna do it." Then I just kept playing around and building on it, and I ended up actually liking it. The first week of me working on it I actually really didn't want to do it, but then I got the hang of it and zoomed through it, and I had a lot of fun."
Following that, Ella said, "My favorite piece of art (though it's still a work in progress) is a life-sized bust of Marsha P. Johnson. This piece challenged me, forcing me to learn many new techniques with the help of Mr. Boehme. It also allowed me to further educate myself and others on Marsha and the Queer community. I've always shied away from photo-realism and large projects, but this class gave me the space and time to create something to be proud of."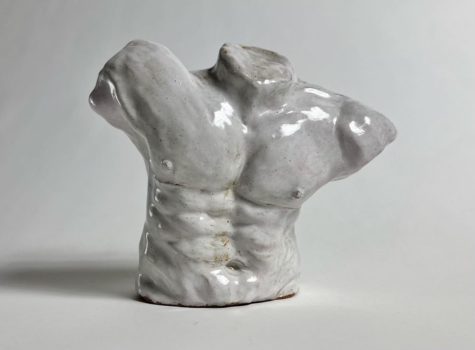 These students show how useful our art classes can be, both of them explained how they learned new things about themselves as well as their subject. Along with that, they were also both able to create something they were proud of, again demonstrating the benefits of our art curriculum. 
Bingham has many great art programs, dedicated to helping students develop their artistic abilities. 
Ella says, "I personally feel that Bingham has a great mix of art classes with fantastic teachers. Between ceramics, painting, drawing, calligraphy and photography, there are many options to choose from. That being said, I think that there is always room for improvement in terms of funding for more materials, machines, etc."
According to these students, Bingham has done a great job at providing the tools for artistically driven students to create and challenge themselves every day. There is a wide variety of art classes to choose from, and each of them provide students with the skills to better themselves, their art, and help them to move toward their career goals.
Leave a Comment
About the Contributor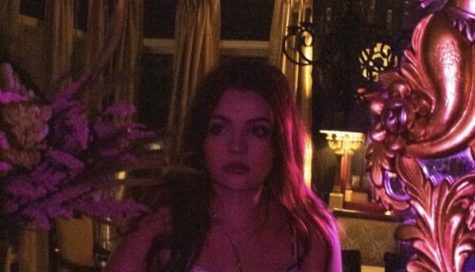 Chloe Labrum, Staff Writer
I am a senior at Bingham this year, and I'm very excited to be on newspaper. After graduation I hope...