Concerts in the Summer!
Summer is the season for concerts. With artists and bands like Shania Twain, The Cure, Ringo Starr, Snoop Dogg, and many more stopping by Salt Lake City, there's a concert for everyone to attend. The Salt Lake valley is also full of various venues from Vivint Arena to Kilby Court; the valley has a place for artists big and small. 
Some major artists coming to the area this summer include Charlie Puth, The Doobie Brothers, Paramore, 50 Cent, The Smashing Pumpkins, Greta Van Fleet, Foo Fighters, and Sam Smith. Many fans have already purchased tickets or just end up going last minute. "I don't have any concerts planned right now but I am planning to show up to as many as I can." said Kaitlyn Reeves, an enthusiastic concert goer. Ticket prices can range from as low as fifteen dollars to well in the hundreds. 
A major music festival going on this summer is HIVE Music Festival. It will be held at the Utah State Fairpark. Some headliners include Post Malone, Kid Cudi, Big Sean, Joji, Denzel Curry, and Santa Fe Klan. The festival offers single day student tickets for $100, general admission tickets range from $149 to $249, and V.I.P tickets are also available for sale and those range from $350 to $600. This festival is sure to be all the buzz since it's got a great lineup and ticket options for rap enthusiasts!
If you're looking to expand your music taste and discover new bands, Kilby Court located in Salt Lake City is the place for you! "I really like to look at Kilby Court for any cheap concerts that I can go to." added Kaitlyn Reeves. Kilby Court has helped bring up artists and bands like The Backseat Lovers, the moss, The Garden, Phoebe Bridgers, Car Seat Headrest, and many others. Some upcoming shows they're hosting include performances from Ax and the Hatchetmen, Lamorn, and Wallice. You can also catch Utah's very own band, The Backseat Lovers, at some last minute surprise shows there too.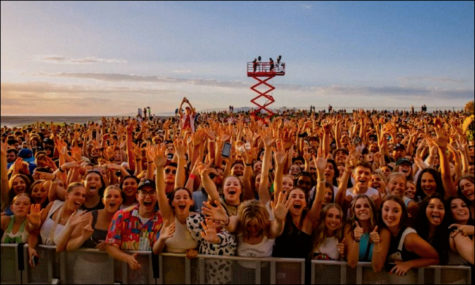 The Great Saltair is an outdoor venue in Magna where you can enjoy music of all kinds. Some of their previous concerts were from Rex Orange County, Billie Eilish, Playboi Carti, and COIN; they've proved to have a wide variety of music performances. This upcoming summer they're hosting Quinn XCII, Cavetown, Young the Giant, Weezer, Rainbow Kitten Surprise, and many more. This venue is unique as it has history to it. It used to be a resort from the 1890's, and now it serves a very different purpose to the public. 
If you want to stay updated on local concerts this summer, downloading Ticketmaster, following local bands and venues on social media, and asking friends if they're going to any concerts could be helpful. Ticketmaster notifies you on upcoming events and makes it easy to buy tickets. Venues and local bands usually post what's coming up so people can purchase tickets. This is especially helpful for shows like The Backseat Lovers surprise shows which are usually announced the day of.
If you'll be attending a concert this summer don't forget to dress appropriately for the weather. If it's outdoors, stay hydrated, and clear up storage in your camera roll! No one wants to be the person deleting old photos to make space for new footage during a concert. Last but not least, always remember to stay safe and have fun!
Leave a Comment
About the Contributor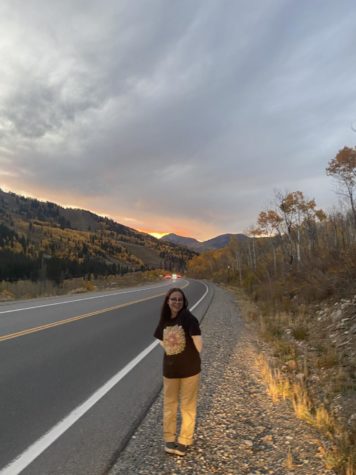 Ximena Santana, Staff Writer
I am a senior and enjoy hanging with friends, listening to music, and working at Dutch Bros!