Summer Showtime: What to Expect
Picture this: a colossal screen, booming audio, and the best part – the movies. Get ready for an unforgettable summer with a lineup that includes everything from Spider-Man to Barbie. The theater awaits, where dreams come alive on the big screen. Lights, camera, popcorn… let the show begin!
Let's start off with some of the more popular movies. The Little Mermaid, releasing May 26th, is a live-action version of the classic. The trailer seems to have an excellent response with over 300k likes on YouTube. People in the comments have some interesting reviews. "I love the part where King Triton says, 'I am the one who knocks'," YouTube user Annabella Bells commented. Another commenter, The 100% Level Universe, said, "I love the part where Ariel says, `That's one small step for a man, one giant leap for mermaids.` Excellent choice of words."
Another movie from the top-rated series, SPIDER-MAN: ACROSS THE SPIDER-VERSE, is set to release June 2nd. It continues the 'Spider-Verse' themed movies with its unique comic-book animation style. The YouTube trailer has an astonishing almost 900k likes. One commenter, Jko 333, perfectly describes the hype behind this movie, and the series as a whole, saying, "It's nice seeing how much Miles has grown. In the first movie, he needed his father's guidance, and in the second, it seems he needs his mother's. This movie is going to be so worth the wait."
Mikenzie McIntyre, a Bingham student, had this to say, "SPIDER-MAN: ACROSS THE SPIDER-VERSE. I am pumped for that movie! We get to watch as Miles has grown up and how he is dealing with everything now. On top of that, we have the same 'comic book' like art style once more that many people fell in love with (myself included). It definitely has a lot to live up to since the last movie was such a hit! But looking at the trailers, I think it will live up plenty! Looks like I'm seeing this right after graduation!"
Of course, we have to talk about Pixar. Their movie, Elemental, is a continuation of the 'What if x had feelings' trend. The response from the community doesn't seem very good. Though, better than Turning Red. The YouTube trailer has over 30 million views but a mere 150k likes. A commenter, ironically named 'That Guy,' said, "I can't wait for these two characters to fall in love and then break up due to the pressure of their families towards the middle of the second act only to find out that they don't care about what others think by the beginning of the third act and then lecture the whole city about the wonders of loving each other's differences, thus, leading the plot to a climax where everyone learns how much richer their society can be if they mix with each other," implying this movie is just like every other Pixar movie.
Indiana Jones! You've gotta respect Harrison Ford for starring in a movie at 80 years old. 80 YEARS OLD! There's not much to say about this movie other than the trailer looks awesome. Just like The Little Mermaid, the comments are full of jokes. One user, undead9999, commented, "The best part was Indy lifting up his lightsaber and shouting 'for Narnia and Aslan!' Truly an awesome scene."
And now what you've all been waiting for, THE BARBIE MOVIE!!! My first impression when watching the trailer is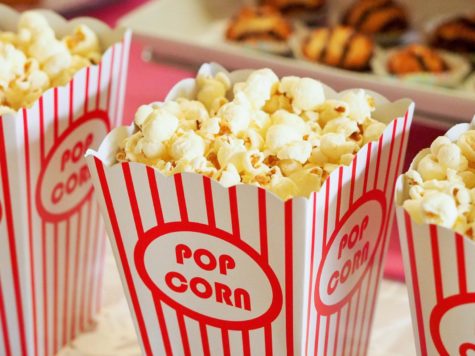 that Ken has some huge main character syndrome. A commenter, Kroven, perfectly describes what I'm thinking right now. They said, "I can't tell if this is a dystopian horror, a fun filled kids movie, an adult comedy, or an adventure comedy. And for some reason I cannot wait." If the trailer is anything to go by, then this movie is going to have a lot of 'those' jokes. You know, the kind of joke that is subtly inappropriate but no kid will understand. Another commenter, DoodleBricks, said, "Love the fact that Ken said 'because we're boyfriend and girlfriend' because that seriously gives off the vibe of a kid making up the story and it's hilarious lol." 
I think this summer has a lot to look forward to, at least when it comes to movies. I'm not a big movie person but I'm definitely looking forward to some of these. Let's be honest though, the only reason any of us go to the movies is for the popcorn. It doesn't matter what movies are playing as long as there's extra butter.
Leave a Comment