Obama Re-elected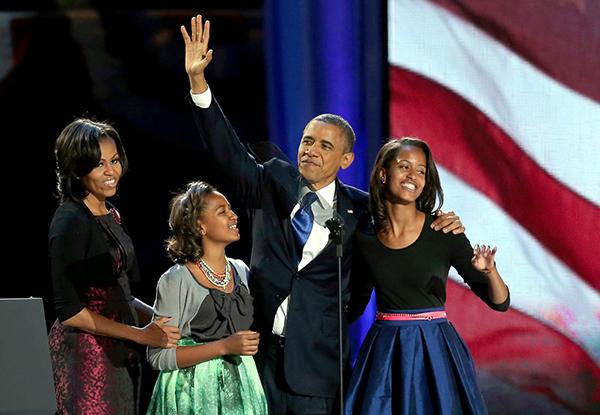 Shortly after 1 a.m. on November 7th, Governor Mitt Romney acknowledged President Barack Obama as the winner of the 2012 presidential election. On November 10th, three days later, all electoral votes were officially declared. President Obama had won the key state of Ohio by 100,000 votes. It was a relatively small percentage of the overall vote. He won by small margins in other key swing states as well, like Florida, Colorado, and Pennsylvania. There were certain factors that tied into Obama's victory that helped him gain key swing states.
The majority of young voters voted for Obama.  His campus voter registration drives brought many more college Democrats to the polls than college Republicans.  If Romney had done as well with college voters, he might have won key battleground states.
Race and gender also played a significant role in the votes.  Most whites voted for Romney but a much higher percentage of minorities voted for Obama.  A growing minority population tilted the balance to Obama. Romney was not able to get much of the Hispanic vote, unlike George Bush in 2004. The majority of women voted for Obama, as he appealed to single mothers.  Women also didn't appreciate the comments made by Republican senate candidates on rape, which could have taken a toll on the Romney's Republican reputation.
After the election, Romney said that Obama won because Obama gave financial benefits to key voting groups like deferring interest on student loans, agreeing not to prosecute young illegal immigrants and increasing food stamp participation.  Other Republicans are criticizing Romney for these statements by saying the Republicans need to gain ground with young and minority voters.
In the end, Obama won with 332 electoral votes to Romney's 206. The popular vote was split nearly in half, with a slight lead for Obama. The president has said that the American people have voted to allow him to raise taxes for the wealthy along with reducing spending.
Americans have reacted to the election in many different ways, keeping their brighter or darker future in mind. Across America some states celebrate while others are looking to secede.