Queen Elizabeth: Her Life, Legacy and What Comes Next
Queen Elizabeth died on September 8, 2022 at 6:31 pm in the Balmoral castle, a large estate house located in Royal Deeside, Aberdeenshire, Scotland.  The cause of death was old age. She was the first British monarch to die in Scotland since James V in 1542. She died at age 96 and lived a very full and long life. She left a lasting legacy and will be missed by many around the world.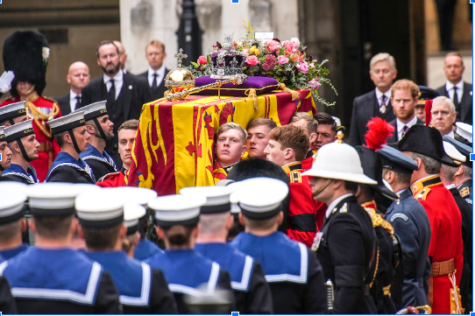 Queen Elizabeth was the longest serving British monarch in history and enjoyed what she did. She served for 70 years. Her rule spanned fourteen US presidents of whom she met thirteen. (Lyndon B Johnson only visited Asia during his service). I interviewed a Bingham student Josh Salisbury. I asked "How do you feel about the queen's passing?" In response he said "To be honest I was a little sad because she was serving for so long and everyone knew about her." 
November 20, 1947 marks the day Queen Elizabeth and Philip, Duke of Edinburgh got married.  Elizabeth was 21 and Phillip was 26 . They had 4 kids who survived Queen Elizabeth: Prince Charles, Princess Anne, Prince Andrew, and Prince Edward. Her Spouse, King Phillip, Duke of Edinburgh had preceded her in death having died on April 9th of 2021.  They had been married 74 years.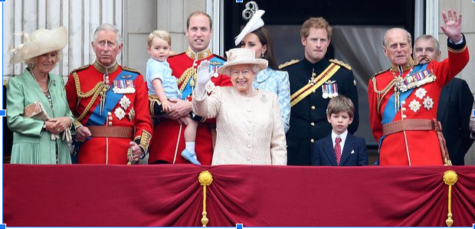 Prince Charles, the Queen's first born child will be the next ruler of those seven countries. I asked the oldest child of three siblings, Jaxon Mills, "How would you feel if you were the oldest and you would have to be the king of England?" His response was "I wouldn't like it, I would feel like too much pressure and I wouldn't know how to rule." Then he asked,  "When will there be a new ruler?" They typically wait a while to have the next coronation. The plan right now is to have it June 2, 2023, but nothing is set just yet. The date could change at any time. There are going to be a lot of changes happening in the next year. Prince Charles will now be king and his whole life will change.