NBA All-Star Weekend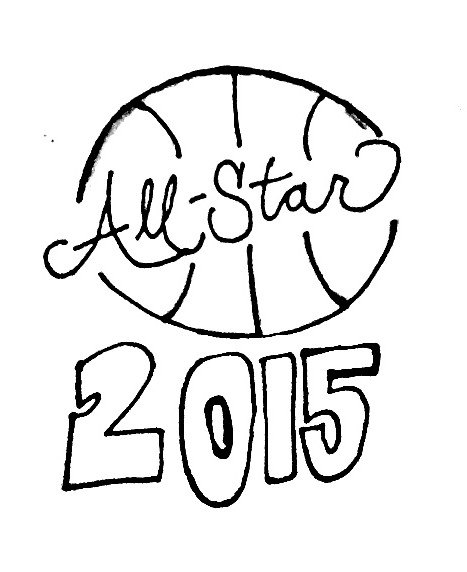 The NBA's all-star weekend took place Feb 13-15 in New York and Brooklyn. The weekend started with the Rising Stars challenge, which took place at the Barclays Center in Brooklyn. For the first time, the format was changed so that a team of rookies and sophomores from America would take on a team made up of players from around the world.
The World team won 121-112 behind eighteen points, twelve rebounds and seven blocks from the Jazz's Rudy Gobert, and a modest four points and three assists from Dante Exum. The Jazz were also represented by Trey Burke for team USA, who chipped in seventeen points. Andrew Wiggins took home the MVP award after scoring 22 points.
All Star Saturday night also took place at the Barclays Center on Valentine's Day and kicked off with the team made up of Swin Cash, Dominique Wilkins, and Chris Bosh winning the shooting stars competition. Trey Burke was eliminated in the first round of the skills competition, while Houston guard Patrick Beverly notching 3 come-from-behind wins to take the crown.
The 3 point shooting contest featured some of the top snipers in league history with Steph Curry, Klay Thompson, and Kyle Korver all participating. Wesley Matthews, JJ Redick, James Harden, and former champions Kyrie Irving and Marco Bellinelli also participated. In the final round, Curry hit 13 consecutive shots to beat out fellow Splash Brother Klay Thompson, and Kyrie Irving, to win his first 3 point shootout.
Zach LaVine, Giannis Antetokounmpo, Mason Plumlee, and Victor Oladipo took their turns trying to revitalize the Slam Dunk Contest. LaVine and Oladipo advanced to the championship round with some impressive throwdowns. LaVine wowed the crowd all night with between the legs, and behind the back dunks. The highlight of the night was the champion LaVine donning a Michael Jordan TuneSquad jersey from Space Jam, and finishing a between the legs reverse dunk.
The All Star game itself took place on Sunday at Madison Square Garden with the West beating the East 163-158. Top performers included LeBron James, Kyle Korver, James Harden, and MVP Russell Westbrook, who finished one point short of the All Star game record for points with 41.