Boys Basketball
At the beginning of the Basketball season Coach Schroeder told us to expect the Boys Basketball team to come out fighting as a team this year, instead of just as individuals. Despite losses in their first three region games, the Boys Basketball Team is still very capable of making this a fruitful season. All of the players are great at keeping one another accountable, and they have great coaches.
It was difficult for the team at the beginning of the season because many of their star players from the 2016-2017 season graduated last spring. Thankfully, players stepped up into the key roles that needed to be filled. Ryan Wood, a senior and the starting point guard for Bingham, said it was difficult to step into new roles at first, but everyone worked their hardest and filled the spots that needed to be filled. When each team member has their own niche where they are contributing, it creates a strong team.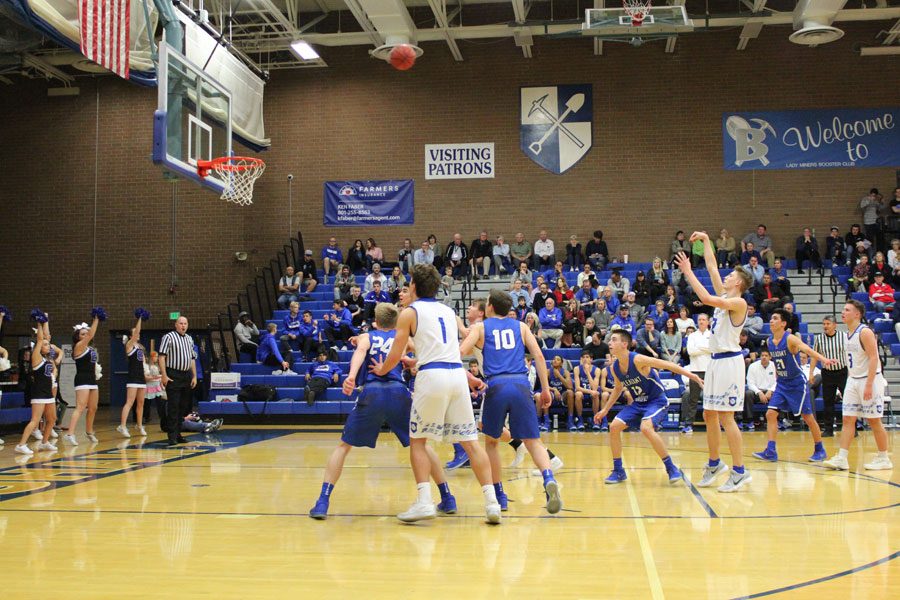 Photo by Kylee Rasmussen
The players all push each other really hard and expect a lot from each other. Wood said, "If one guy is having a good day, it pushes you to play your best and match them, and if you are having a bad day you have a whole team to pick you up." The chemistry within the team makes it easy for them to learn from losses quickly, and it makes victories even sweeter. Despite frustrating varsity losses in their first three region games Coach Jake Schroeder said, "We need to keep getting better from game to game and get ready for state." This is Bingham's first season in this new region and it is by far the hardest schedule that Bingham has ever played.
We witnessed the Bingham Boys Varsity Basketball team rally together and make huge comebacks, but still fall short, in the fourth quarter against Westlake and American Fork. The team shows promise for the upcoming games. They now know who they need to beat and how hard they need to play to win region.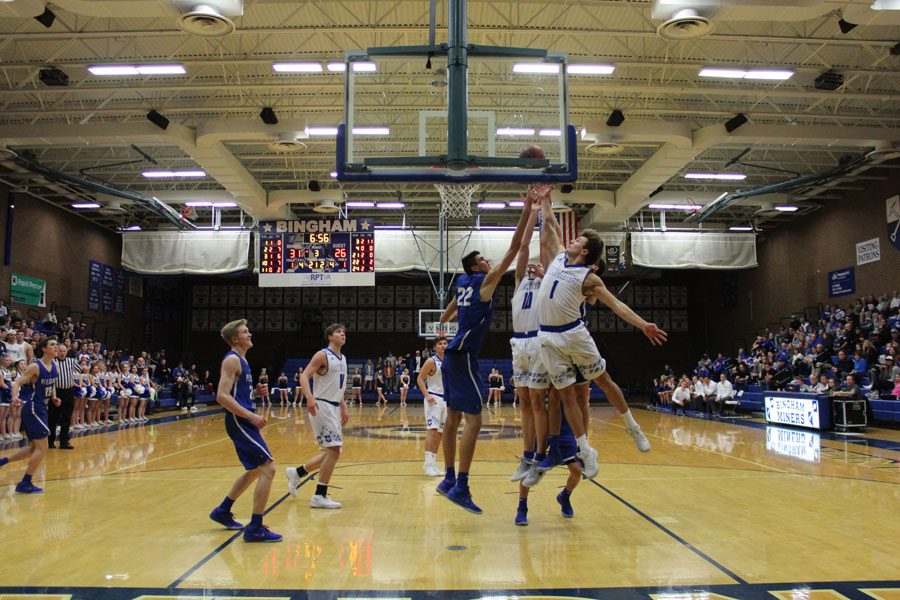 Photo by Kylee Rasmussen
Bingham Basketball has phenomenal coaches who challenge the players to step up. Luke Tueller, a junior at Bingham and varsity  player, said, "[Coach Schroeder] is a great coach, he knows what he is doing, he knows the players, and he knows how to push us to get better." The coaches have been working with most of these players for at least four years and expect a lot out of them.
Go support your basketball team and let them know that all of Bingham wants them to succeed! The whole team agrees that when the students show up en masse to cheer it makes a huge difference and gives them more confidence. Don't let your basketball players go at it alone, show up and shout your lungs out for them!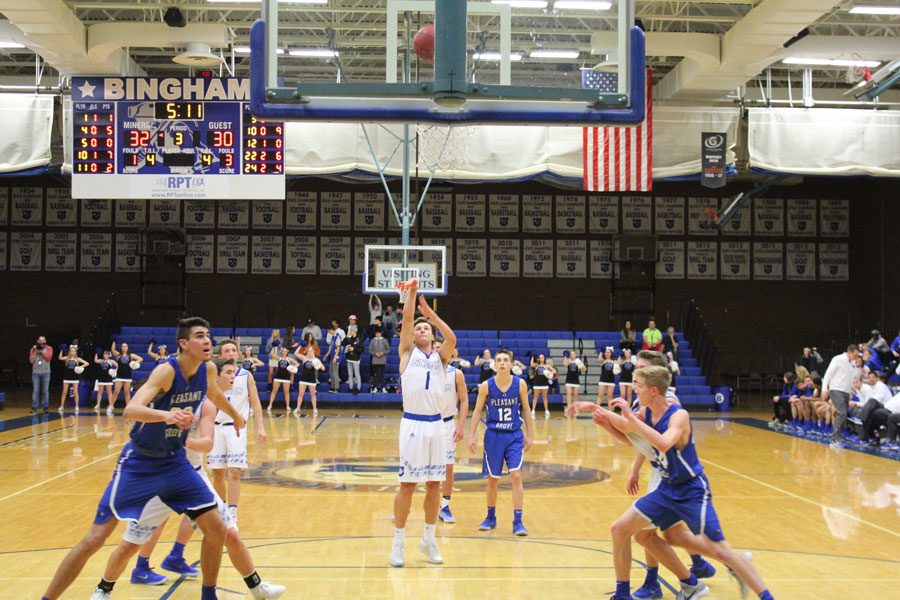 Photo by Kylee Rasmussen