Lady Miners Basketball
The Lady Miners are on the road to a state championship.
The Bingham's Girls Basketball team has won ten games since their season started in November of 2017. The girls have also experienced five losses, but have put up strong fights against new 6A opponents and are ready to face them again during the state tournament.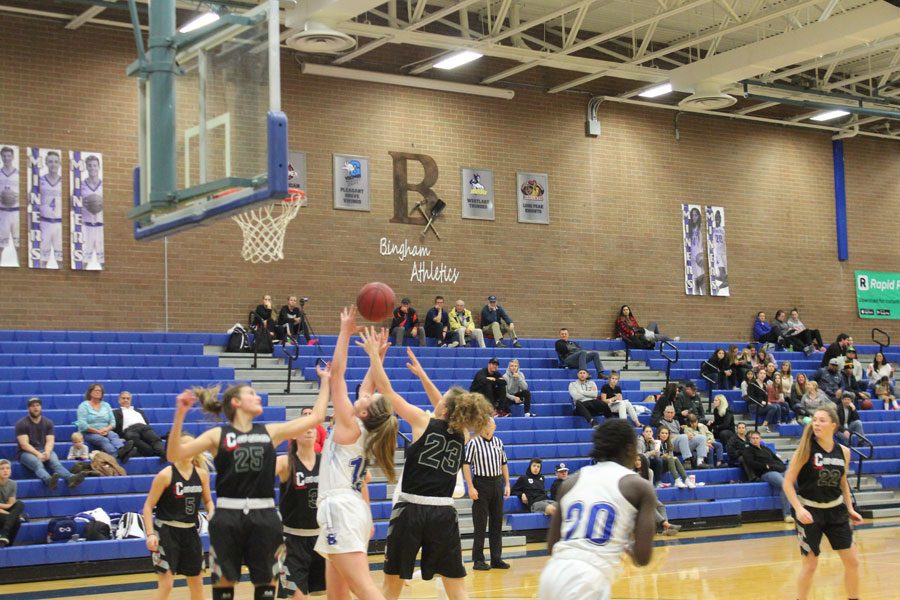 Photo by Kylee Rasmussen
The team has set a lot of goals for themselves individually and as a team, such as seventy percent accuracy on free throws. But this season, the team has gained a major strength that will help them accomplish one of their most important goals: The ability to work cohesively as one. Junior point guard, Maggie McCord said, "We have way more chemistry this season than last year." Fellow point guard, Shanyce Makuei, couldn't help but agree, saying, "Last year, we were more like individual [players] and this year we know how to play with each other." McCord and Makuei attribute this newfound chemistry to on and off the court friendships. A lot of the girls on the Bingham team played together during the summer and they hang out a lot off the court too. "It just builds so much togetherness during the games," said McCord when talking about the friendships formed on the team.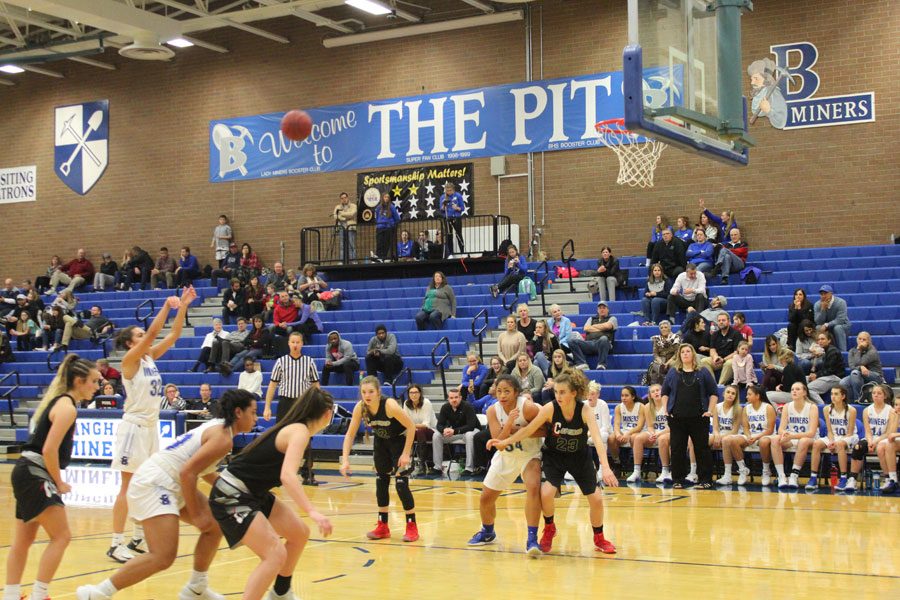 Photo by Kylee Rasmussen
The girls are always looking to work harder and play better together every season, but they are also striving to take state, too. McCord said, "The main goal is to win state and so all of these games are like practice games leading up to state." The team is working to find a balance between practicing good teamwork, working towards the championship, and focusing on each individual game.
Bingham's move up to 6A this year has brought some new challenges. Copper Hills also made the move and both Makuei and McCord agree that they are their toughest opponent this season. The Lady Miners played against Copper Hills on December 8 and lost 53 to 64 but according to McCord, the team learned a lot from that specific game, and is looking to redeem themselves when the playoffs arrive.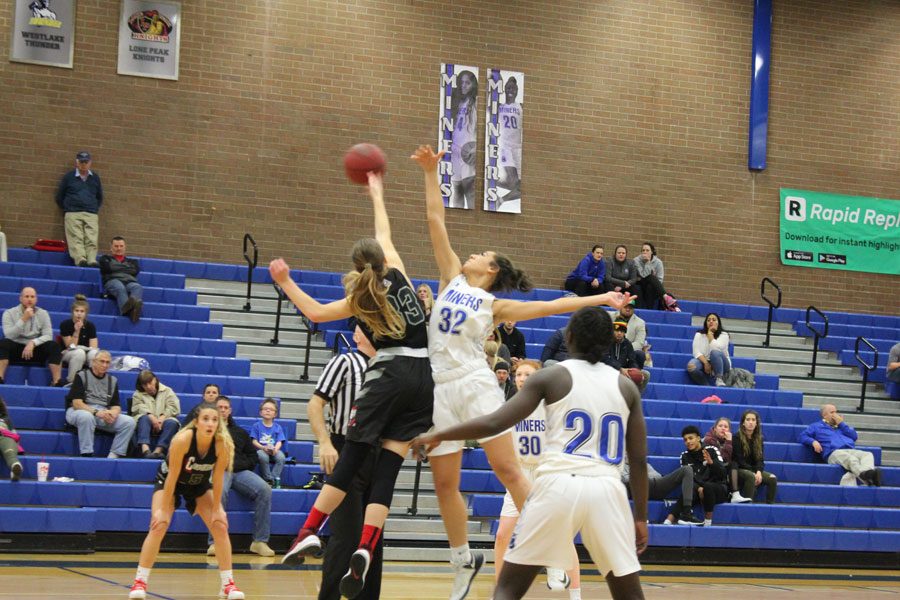 Photo by Kylee Rasmussen