Special Olympics
It's that time of year again! The fall season is here and with it comes Bingham's Special Olympics. The Special Olympics is a program where students and adults with intellectual disabilities come together with other students to participate in sports or other activities. During September and October they will be competing in soccer, basketball, and other fun activities.
Special Olympics Utah was incorporated in 1971 and is a registered 501(C)(3), also known as a non-profit Utah corporation, run by Utahns for citizens with intellectual disabilities.  This gives special education students the chance to play and enjoy sports while hanging out with their friends and other students.  Staff at Bingham say that the Special Olympics is amazing because they always see the students have an amazing time, and it is especially good for the students to work with the special needs kids to help them be more involved.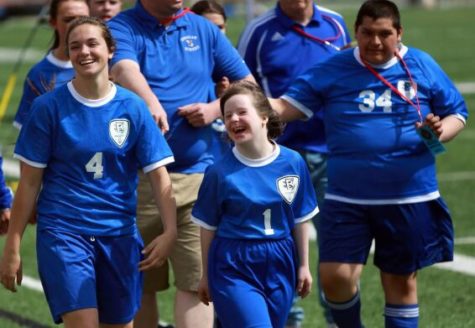 The Special Olympics mission is to provide year-round sports training and athletic competition in a variety of Olympic-type sports for children and adults with intellectual disabilities. Giving them continued opportunities to develop physical fitness, demonstrate courage, experience joy in participating in sports is a gift, as well as establishing stronger skills and friendship with their families, and being able to interact with other Special Olympics athletes and the community. You can find this on the Utah Special Olympics website to learn how you can become involved with this amazing program. Bingham High is one of twelve schools that participate.
Mr. Thurgood, school psychologist, says, "Special Olympics is really beneficial to the school and to both SPED students and their peers. I go to the basketball games and see these peer tutors with the special needs kids and it's amazing!"  The Special Olympics is an integral part of Bingham High School. This extracurricular breaks down stereotypes and instills hope and friendships that can last a lifetime.  Go see Lindsey Ball for more details about the Special Olympics! You can find her in the SPED room next to the daycare.
Leave a Comment
About the Contributor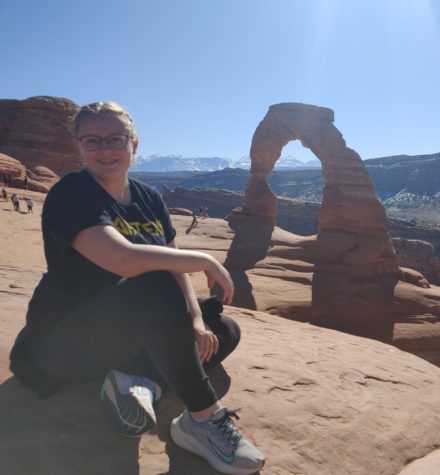 Elle Bird, Opinion Editor
I love to hike and backpack, especially with my dog! I am also a part of Bingham Color Guard, FBLA, and...