Girls Volleyball Aces This Season
The Bingham High Girls Varsity Volleyball team has killed it yet again. They stand ranked 18th in the state and 7th in their division. Having a total of 18 wins compared to 13 losses has made for a tough season, but they've shown unmatched perseverance throughout and made the Miners proud. The girls faced some difficult matches, including going against the Corner Canyon Chargers and the Skyridge Falcons. The game against the Chargers was their first match, and victory at the State Championship which really helped to boost the team's confidence. And the win against Skyridge was something that the players, coaches, and Bingham will never forget. Mia Klinzing (Jr), player #8 and outside hitter, reminisced: "This past season has honestly been so full of ups and downs, but we experienced some really great moments as a team that made it all worth it."
The winning matches against Corner Canyon and Skyridge were truly some of the greatest highlights of the season. The State game against Corner Canyon was on November 3rd, and we conquered them with a score of 3–1. Miner spirit did take a punch during the first set when the Chargers barely won, but it swung back stronger than ever during the final three, where we showcased our team's tenacity and our coaching staff's devotion. The crowd of supporting students, family members, and volleyball enthusiasts went absolutely wild over Levani Key-Powell's (Jr) 23 kills out of a team total of 52 and Jessica Truong's (So) leading aces and digs. And the Chargers mumbled defeats were heard all throughout the arena after Allison Woolf (Jr) and Jessica Johnson (Sr) blocked countless attack attempts. "A game like the Corner Canyon one is the reason why I am so proud to play for Bingham." stated Jess Truong who is player #2 and the team's libero.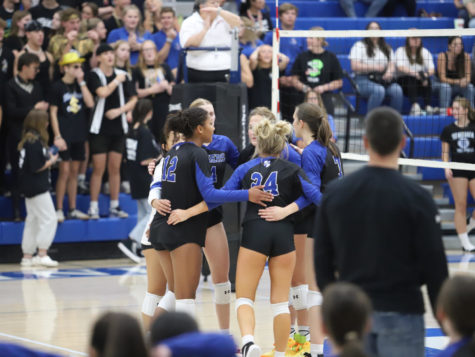 The Skyridge win was also a huge hit. The game was on September 1st on Bingham's own court and it was no easy feat for the Miners. The Falcons were a good match and the scores stayed within just two points of each other during the first three sets, with Bingham winning two of the three. However, our girls were able to overtake and destroy during the final set, ending the match at 25–13. Vani's kills were just as deadly this game and Jess Truong's 19 digs made the Miners roar. Her and Lily Breinholt's (Jr) aces were unrivaled and Kelsey Ross's (Jr) 11 assists helped to seal our victory stamp. Mia Klinzing and Jess Truong both agreed that this game was one of the team's best and they both couldn't help but smile when recalling the amazing win.
This year's State Championship was a mixture of amazing wins and close losses. The Corner Canyon game, previously mentioned, was our big bang into the series of matches the girls would have to face. And while we may have lost to Lone Peak and Weber, both 0–3, the players remarked on how much they have learned and how they will only use these losses to fuel future wins. The Miners did secure one last victory against the Herriman Mustangs with 40 team kills from Vani, Allison Hawes (Sr), Solia Angilau (Jr), Jessica Johnson, and Paige Balif (So). And after those kills and a combination of Madison Evan's (So) 22 assists and her and Jess Truong's digs, you could hear the echoes of the crowd long after you left the arena and feel Miner pride for days afterwards.
This season has been yet another triumph for the Bingham Girls Varsity Volleyball team. Amazing wins have been shared and losses have been turned around into lessons for all of the girls. Coaching from Andrew Romero and the assistant coaches has honed the sophomores and juniors to be ready for the seasons to come. And we know that our two seniors, Jessica Johnson and Allison Hawes, will go on to accomplish great things. So keep that Miner spirit up and come back to support the team and watch them "kill" their opponents in the coming seasons.
View Comments(1)
About the Contributor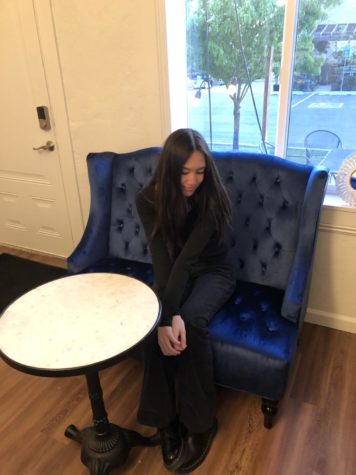 Bella Klinzing, Editor-In-Chief and Arts and Entertainment Editor
I am a senior and am so excited to be the Editor-In-Chief this year! I am passionate about reading and...