Bingham Boys Basketball
As the Bingham Boys Basketball season comes to a close, it's time to look back on this great season. They got off to a rocky start, though the team definitely made significant improvements, as soon after they were ranked second in Utah's 6A regional division. Though we had to struggle through our first few games, according to Brayden Whitehead, C & #25 on the team, going to Vegas was their turning point for the season. He remembered the Vegas games as some of the best moments from this season. There we were able to string together our first two wins of the season against Redondo Union and Monterey Trail. It was against both of those teams that our defensive scheming was refined significantly, and allowed for better player progression and contributed to winning basketball. This new strategy seemed to have worked immensely, because as the season went on the team did significantly better, winning games steadily. 
When asked about the struggles of the season, Brayden said that losing the first few games really took a toll on the whole team. He stated that he had been really worried about the team as a whole, that they needed to work better together. However, the team came back stronger than ever after realizing their faults, and quickly worked to make up for lost time.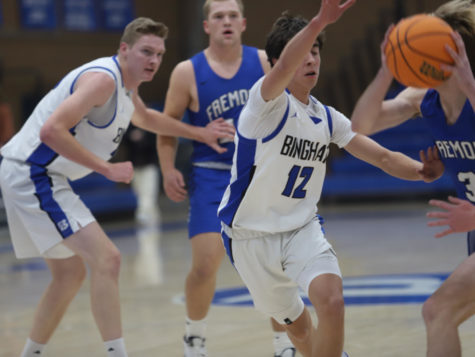 As our tumultuous regular season was quickly coming to an end, we set our sights on the postseason and what was in store for us. The first playoff game was against Skyridge on Feb. 23, where we took the win 59–39. Our second most recent game was against Cyprus last Friday, where we lost by a small margin of 60–68. Cyprus was no one new to the team, as we played against them back in December as well. When asked about this loss, Brayden said that it went really well the first half of the game, but unfortunately Cyprus came back for them in the third quarter, ultimately getting the win. 
While this last loss was unfortunate, the team has high hopes for future games, and ultimately had an amazing season!
Leave a Comment
About the Contributor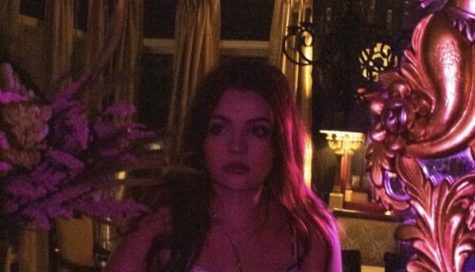 Chloe Labrum, Staff Writer
I am a senior at Bingham this year, and I'm very excited to be on newspaper. After graduation I hope...