They are Runners and They're Track Stars
Sprints, long distance, pole vaults, cross country. All are a part of Track and Field at Bingham. This is one of the largest sports teams at the school and has many different events that students can participate in. 
Track and Field begins with practice. Practice begins at 3:00 after school athletes warm up. According to long distance runner Noah Scott, "On Mondays, Wednesdays and Fridays it's "hard days", we usually do a temple pace run, intervals or some type of speed workouts. On Tuesdays, Thursdays, and Saturdays they are easy long runs." However, practice can vary depending on what event the athlete is a part of. James Moore, who does pole vault, said that his practices include, "working on form, building muscle, and running working on your speed and endurance." 
Track meets are "A little bit chaotic" according to James but he "Loved being able to cheer on my friends when I wasn't running or jumping and seeing the smile on their faces when they succeeded." For the different events in track, the heats were called one at a time. Once the pole vaulting heat begins, the jumps progress by height. James' favorite meet was the Herriman meet. He said this was because, "it was my first track meet that gave me a better understanding of how I would do in the future and throughout the rest of the season." Mara Spigarelli, a sprint runner, described how  "kids sleep until they race pretty much. Then they run around an oval. Hahaha." Her favorite meet was this spring when the team went to compete at Snow Canyon. She said that "Even though it was really rainy…It was just fun to be with the team."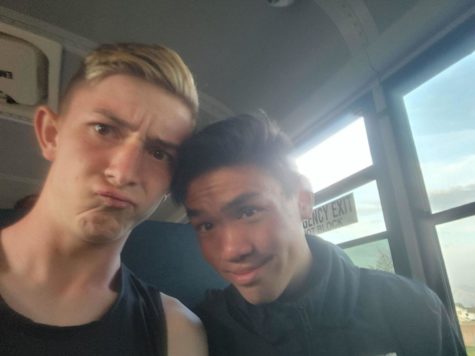 The Track season is in winter and spring but in summer and fall, it is Cross country season. Cross country focuses on long distance running. Noah explained that, "Track has all the events, like sprints, mid distance, long distance, jumps, pole vault, throws, and hurdles, with cross country it's just long distance.The [Cross Country] races are 3 miles or a 5k". According to Mara, track races take place on rubber while cross country is on grass, there is a larger starting group in cross country, and cross country uses team scoring. 
Noah's favorite memory from track was being on the 4×800. "I love the adrenaline rushing when we are passing off the baton and I love racing with my team!" James' favorite memory was cheering on his friends when he wasn't competing. He said, "I loved seeing the smiles on their faces when they succeeded."Mara said that she doesn't have a favorite memory and "it's all just a blast."
Leave a Comment
About the Contributor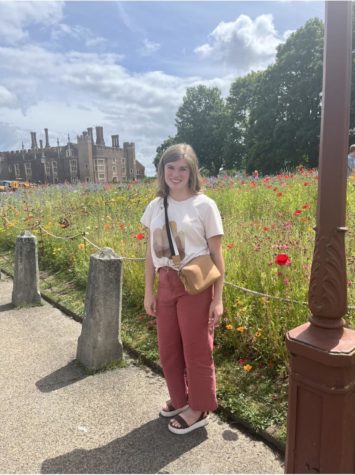 Sophie Whitehead, News Editor
I am a junior. I'm excited to be the News Editor this year. I love traveling, crocheting, and playing...