Tips for Applying to College
With admissions season beginning and senioritis on the spread, it's time to start the long and grueling process of applying for college. These tips will not only make the process much smoother, but will also make it much more enjoyable and stress free so that you can continue to make the most out of your senior year. 
The first tip is to stay organized. Create a college timeline and decide whether or not you'll be applying early decision, early action, or regular decision. I recommend using websites like BestColleges to find information on deadlines for fall 2022 admissions. You can include scholarship deadlines, campus tour dates, and any other useful information on your timeline/calendar. You can even make your timeline/calendar in a checklist style so that it's super easy to track your progress along the way. Here is a general timeline created by Shemmassian that you can build off of to create your very own.
The next step is deciding where you want to attend and building a college list. Start by researching where you want to go or where family and friends have recommended. Look into what types of programs they offer and their acceptance rates so that you make sure you're applying to schools that cater to you and your interests. And have fun with it! Apply to any school that sparks your interest since it's better to have too many options than too few. Most people recommend applying to 5-7 schools so that you can have good backups along with your top schools. 
Gracie Powley, who was a 2020 graduate at Bingham High School and is now a current student at the University of Utah, states, "I feel like we can get super caught up in applying to specific colleges because of social norms or where your parents went, but it's going to be a lot more worthwhile if you choose to go somewhere that offers programs you're interested in. I also wouldn't worry too much about getting into your 'dream' school since wherever you end up will benefit you in different and unexpected ways."
Next, you're going to want to start the application process sooner rather than later. This is going to give you more time to create fun and long lasting memories all throughout your senior year. Writing your college essay for your application is a huge part of the process. And however daunting it may seem, it's really all in your control to make it easier or harder. For example, the sooner you start the easier it will be. The more brainstorming, drafting, and proofreading you can accomplish, the more your essay will stand out. 
Your essay should also be about you and what you want colleges to know, not what you think they want to hear. Be sure to get as much feedback from your teachers, mentors, and peers as possible and use their feedback to make your essay strong and unique. Check out these articles from Grammarly Blog and CollegiateParent for great tips on how to write your essay.
Also, make sure to apply for scholarships! They make colleges easier to access for lower income students and limit the amount of hours you'll have to work to pay off any student debt. Caleb Pulver, a 2020 Bingham High School graduate and a current student at Dixie State University, pointed this out by stating, "Apply for more scholarships. Even though it's tedious, it saves you money in the long run." Scholarships are extremely beneficial, and even if you only apply for a few, you're still saving money and giving yourself more time to focus on your studies once you're in college. 
Finally, make sure you don't let the stress of applications ruin your senior year. Have as much fun as you can and make a ton of memories! College is an exciting time and something to look forward to, but don't get too caught up in the future because it's never as scary as it seems. 
Gracie Powley stated, "The atmosphere at my school is awesome. I love that my professors want me to succeed and are so willing to help us with whatever we need. College is not something to fear and it has been one of the best journeys I've had so far."
Leave a Comment
About the Contributor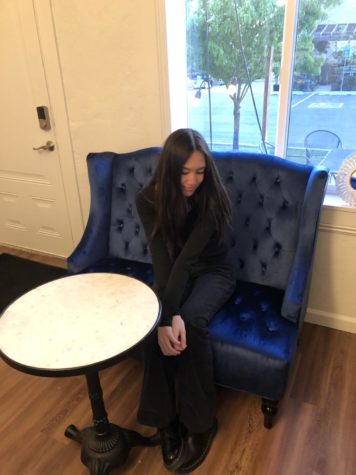 Bella Klinzing, Editor-In-Chief and Arts and Entertainment Editor
I am a senior and am so excited to be the Editor-In-Chief this year! I am passionate about reading and...