Cat Cafes and Haunted Mansions—Salt Lake's Most Obscure Places
The Salt Lake Valley is known for its beautiful mountains and impressive religious sites. However, if you dig a little deeper, you'll find some hidden gems that you, as well as your friends and family, don't want to miss out on. Here are six of those unique and obscure places that you can add to your bucket list!
Moon's Rare Books
Located in Provo, this museum disguised as a bookstore feels like you're being transported to a small English village from long ago. The shop is divided into more "shops" or rooms that line a street made from 200-year-old bricks that Mr. Moon had imported from overseas. Each room showcases items relating to one specific category. For example, there is a children's literature room called "Through the Looking Glass", a pop culture room called "At The Movies", and a room full of history from Great Britain, France, and America. The shop is owned by Reid Moon who has become a TikTok sensation with over one million followers. Many of these followers even travel great distances just to experience the magic of the shop in real life. Daphne Hankins, a 17-year-old history enthusiast, said, "I was wildly impressed by all of the things he has been able to collect over the years." She then went on to say, "I have recommended this place to so many people I know in the area and I think that it is something everyone should experience at least once." 
Pirate O's
Most people think of Walmart, Whole Foods, or Trader Joe's when it comes to their weekly grocery shopping trips. However, many of these grocers are limited in what they have to offer, so Pirate O's has done their best to give you… well, everything! Located in Draper, they offer goodies from all around the world and have something for everyone. Some of the things you will be pleased to find are whole rooms dedicated to pasta and cheese and over 171 different hot sauces.  
Tinker's Cat Café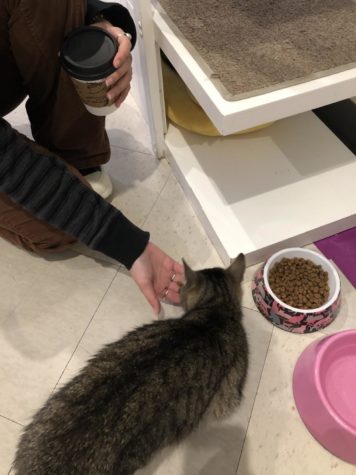 Tinker's is located in Salt Lake City and is purrfect for any cat lover! The café features a lovely sitting area where you can enjoy all kinds of coffees, teas, and local pastries. Then you can make your way into the cat lounge which is like a cozy playground. They have a few cats that stay at the café but most of them are up for adoption and are looking for their furever homes. I was lucky enough to go, and my friends and I fell in love with the most adorable cat named Dewey. We all highly recommend this for a fun and relaxing hangout and will definitely be back!
The Devereaux Mansion
Built in 1857, this downtown Victorian mansion has been home from anyone to the Mayor of Salt Lake to a ghost. It was originally built by William Staines as a simple cottage and is now used as a Chart House restaurant, a reception center, and even as a shooting location for movies. However, it can come as no surprise that a building with such a rich history is also the site for the occasional haunt. It is said that two ghosts haunt the mansion. One is a young Victorian girl who likes to play tricks on the staff, and the other is an adult woman who likes to get a bit more aggressive and has been known to throw objects around the house. If you walk past, you may see one of them waving through the windows, or even hear childish laughter, or worse… screams.
Victim of the Beast Gravestone
The Salt Lake City Cemetery is the resting place for many mysteries, but the strangest by far has to be a tombstone that reads "Lilly E. Gray, Victim of the Beast 666." Lilly passed more than half a century ago, and with her went any explanation for the haunting inscription. Elmer Gray, Lilly's second husband, was the one responsible for the words and blames Lilly's death on the "Beast 666." Lilly supposedly died of natural causes, so the reason why her husband marked her with such a terrible end will forever be unknown. 
Weezer Sign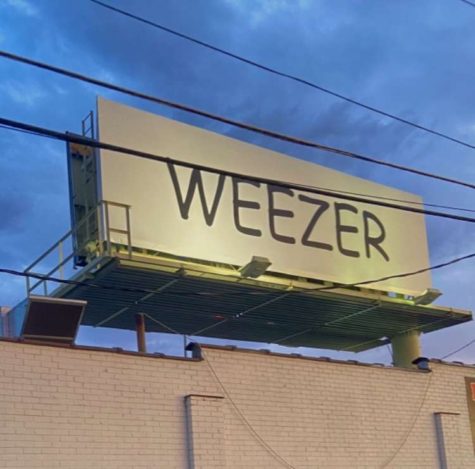 Ever since June of 2022, a strange and baffling billboard was posted, which has confused anyone driving on State Street in Murray. The sign simply says "WEEZER" in a black font against a white background. It was bought and designed by TikToker Corey Winn to promote his clothing line called Lucca International. Many curious people started visiting and sharing the sign to social media, where it was noticed by the American rock band, Weezer, known for their hits like "Island In The Sun" and "Say It Ain't So." A response billboard was posted that says "Thanks to whoever bought the billboard down the road. -Weezer." Ximena Santana, a Bingham senior, visited the sign with her friends Ellie Jacobsen and Jacob Lever. She stated that it was, "As enjoyable as a billboard can get." and even stopped to capture a few photos of the now iconic sight. 
Leave a Comment
About the Contributor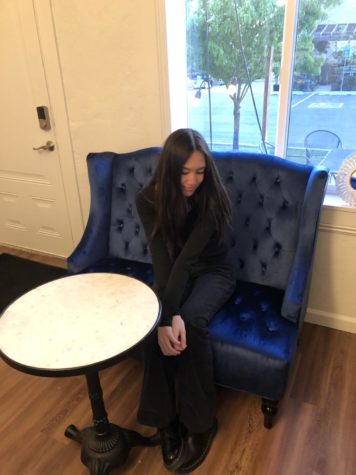 Bella Klinzing, Editor-In-Chief and Arts and Entertainment Editor
I am a senior and am so excited to be the Editor-In-Chief this year! I am passionate about reading and...