NFL Playoffs: Our Thoughts and Predictions
With the NFL Playoffs nearly over, there's only one question on everyone's mind: who is going to win it all? Today I'm going to share with you my thoughts and predictions on the 2023 NFL Playoffs. 
As of now, we are down to the final four teams in the playoffs. The Chiefs, Bengals, 49ers, and the Eagles. While all of these teams have had individual success so far, I believe that in the end, it will end up being the 49ers and Chiefs in the 2023 Super Bowl. Let me explain why.
Chiefs vs Bengals:
This game will be insanely close; there's no doubt about it. With both teams playing well this season, it's safe to say that both teams would have the talent to win. However, I believe that the Bengals will narrowly take the victory over the Chiefs. In the Chiefs' last game against the Jaguars, it was a close win for the Chiefs: 27–20. Patrick Mahomes had suffered a high ankle sprain during the game, and it clearly was impacting him. With this in mind, I think the Bengals will take advantage of this and pick the Chiefs apart come Sunday.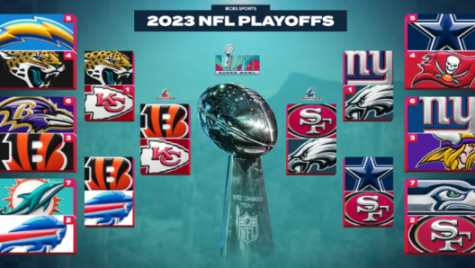 49ers and Eagles:
With the Eagles' stellar record and amazing play throughout the playoffs, this game will be a tough one for the Niners. However, Niners analyst Greg Papa stated in an NBC sports article that "the offensive blueprint" to beat the Eagles is to run the ball. Papa referenced the Eagles v Commanders game when he said, "Washington just ran all over them and they were able to play keep away; I think they had the ball for over 40 minutes. I think there's vulnerability to be able to run at them the way Washington did that night," and I agree. The Niners offense has a chance to pick the defense apart with their run game, and with Brock Purdy leading the Niners, I believe that they can pull through their toughest game of the year.
Superbowl LVII:
So with my predictions in mind, I believe that this Super Bowl will have the Bengals and Niners facing it off on February 12th. Between the two teams, I think that the Bengals will be raising the Lombardi trophy. The Bengals have the superior offense, and while the Niners defense will be tough to get by, I believe the Bengals will get it done.
Leave a Comment
About the Contributor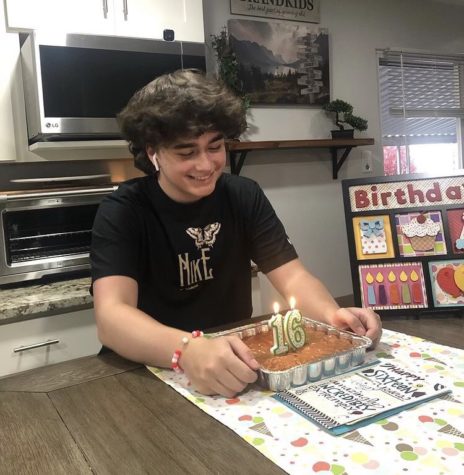 James Buie, Staff Writer
My name is James Buie, when I'm older I want to be a sports analyst for ESPN and I love anything basketball....