All-Star Weekend Decline
This past All-Star Weekend was a memorable moment for all of Utah. It marked the 30th anniversary since the 1993 All-Star Game. Considered to be one of the greatest all-star lineups of all time. Containing some of the greatest hoopers to ever lace up with names like Michael Jordan, Shaquille O'Neal, Hakeem Olajuwon, and a list of Hall of Famers long enough to fill up an entire 12 man roster and still leave out more. Two notable names that year, however, were Karl Malone and John Stockton, which if you keep up with basketball in the slightest (especially in Utah), you will recognize their names as unanimously the two best Jazz legends of all time. A long time has passed since, so let's see how this year's All-Star Weekend shaped up.
Both rosters boast an immense amount of all-time talent with arguably the G.O.A.T on either side, numerous destined Hall of Famers that rival legends of old. A story of two eras: in 1993 the model for an ideal player was a strong defender, a pure athletic physique, and could drive to the paint and get around the bigs. In 2023 that model doesn't hold up anymore. The ideal player now is essentially Kevin Durant, a player with a strong handle who can score the ball in iso situations, get buckets on all three levels, and can handle guarding both the five and the egg. The game has evolved innumerably since the 90s, but how have the events themselves changed over the years?
The narrative that has been building up since the legendary 2016 All-Star Weekend is that the once esteemed celebration has been steadily declining ever since. Boiling over into the All-Star Game experiencing a 26% decline in viewership and only hauling in 4.59 million viewers. Comparing this against the viewership numbers of the 1993 All-Star Game (ironically the single most viewed All-Star Game of all time), which totaled 22.91 million viewers, it's safe to say that viewer interest has dropped since that historic season. So where has all this animosity come from?
Fans have stated numerous times that the lack of interest from All-Star Games stems from the overall lack of star power and lack of player interest. This year's dunk contest is a fantastic example of this. Before going into the dunk contest the hype surrounding the event was non-existent; announcers were saying on air that they believed the three point contest was going to be more captivating whatever these unknowns could muster up. However, this was before Mac Mcclung decided to make himself a household name by single handedly putting the entire contest on his back with his seemingly out of nowhere dunking capabilities. Yet it still feels as though this year's events were somewhat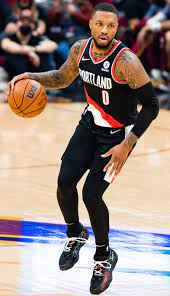 underwhelming.
This year's weekend has held some interesting ideas and provided the fans with engaging storylines. For starters, Damian Lillard took home his first 3-point contest trophy, marking what he said was a "goal of mine [to win], because I think, as a shooter, anytime you come into a competition like this you want to win it,"(per, ESPN). It was also in that 3-point contest he toyed around with familiar concepts with the starry balls, and choice of money ball rack. Obviously we have Mac McClung's dunk showcase where he easily took home the trophy over the competition. Then the NBA also tried experimenting by having the All-Star Draft take place directly before the game starts, suiting up soon after chosen.
So far this sounds like a recipe for success, or at the very least, an inoffensive celebration of some of the NBA's most established and esteemed talent. That's where the second problem comes into play: the lack of player motivation. No NBA player wants to risk a season ending right as the last stretch of the season is coming into view, let alone put in effort in a game that has no effect on the actual regular season. Is this how it's always been though—has the All-Star game forever been a dog and pony show for what the NBA has to offer? The short answer: no.
If you watch the 1993 All-Star Game it is entirely captivating. Though not every player on the court is burning the flame at both ends, it's clear to see that the players are genuinely competing. That's what this new era of NBA All-Star Weekend has lacked: effort. There is nothing more disheartening as a basketball fan to see two rosters full of the best talent the NBA has to offer, and feel nothing when those two teams compete against each other. With no stakes, no motivation, and no drive for accomplishment, every year just feels like 48 minutes of NBA players coming up with plays to keep the crowd and themselves entertained. However, the NBA hasn't always been like this, so here's hoping that the NBA does a little course control.
Leave a Comment
About the Contributor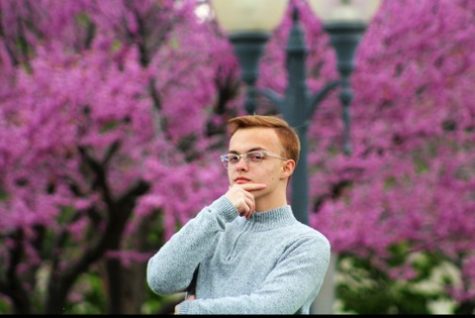 Christian Larett, Sports Editor
I love watching sports, being able to analyze the smaller details, and nuances in every moment. I particularly...