The Best Valentine's Day Candies So Far
Valentine's candy is one of the best things about Valentine's Day, offering such a variety of treats that there's something for everyone. Do you like fruity candies? There's plenty of options for you! Like chocolate? Do you want dark, milk, or white? "But what if I don't like candy?" I can hear you saying, and to that I tell you: this probably isn't the article for you, as it is all about candy. 
The first candy I like are Jolly Rancher Jelly Beans. They come in a variety of colors, including red, orange, green, blue, pink, and purple. They are flavored after the original Jolly Rancher hard candies, and taste very similar. The flavors taste very good and offer a large variety.
Another one I like are heart shaped York Peppermint Patties. They are mint patties coated in a thin layer of dark chocolate, shaped like a heart. While the heart shape is cute, they are just the same as the original, circular york patties. They are a classic, but the mint flavor may deter some.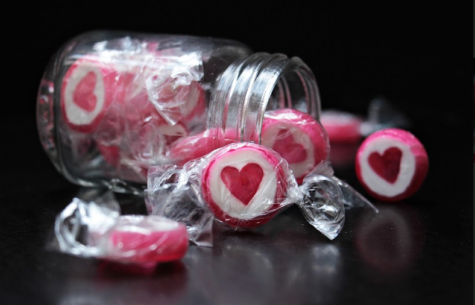 The next was Brach's Jube Jel Cherry Hearts. They are heart-shaped cherry-flavored gummy candies. They are only one flavor, but it isn't bad. These candies are very chewy, and the signature Jube Jel texture means they get stuck on your teeth and in your mouth very easily. Overall they are good but a bit lacking in flavor variety and texture. 
The last that are good are Swedish Fish Jelly Beans. They are red jelly beans flavored after the normal Swedish Fish candy. They are very basic and only come in one flavor, but the flavor is still enjoyable. Probably the bottom of the list, however they still are good enough to be on this list. 
Candy is everywhere, and holidays add some variety into the different candies offered, like Valentine's Day. There are some candies that are good and some that are bad, and I aim to help you determine a few that you would like.
Leave a Comment