Words Can't Espresso How Amazing These Coffee Shops Are!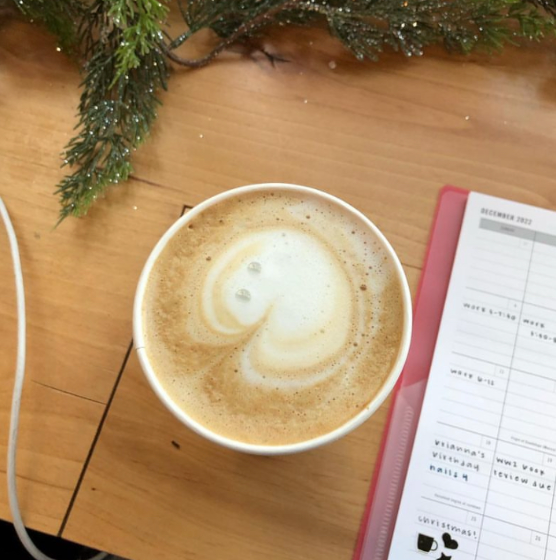 A Starbucks run may be the easiest option when looking for a quick pick-me-up coffee. However, there are many local coffee shops all over the Salt Lake valley that may be a better option when you aren't in a rush. From The Coffee Shop to Peace on Earth Coffee, these shops range in menus and aesthetics. 
The Coffee Shop is a small, cozy shop located in Riverton. It's located on 12300 and it's right by In-N-Out. However, don't go to In-N-Out if you're craving a grilled cheese because The Coffee Shop has grilled cheese too! Not only do they offer grilled cheese, they also offer oatmeal, croissants, fruit, chips, and other pastries. They also don't just sell coffee, they also offer hot chocolates, smoothies, teas, apple cider, lemonades, and italian sodas. With their wide variety of drinks and food, anyone can find something they like. They also have free Wi-Fi which is perfect for students and people looking to stay and get some work done. With their chill atmosphere, everyone can easily feel welcomed into their space! 
Peace on Earth is another shop located in Riverton. This shop can be found in Mountain View Village and they also have another location in Provo. They have a trendy environment that is vibrantly decorated while still keeping it calm enough to be able to work. Peace on Earth has a wider food and drink selection than The Coffee Shop. Their food options range from breakfast bowls to beignets. Their drinks range from drip coffees to margaritas. Yup, you read that right! Peace on Earth is not your typical coffee shop, they also sell alcoholic beverages. Even though they sell alcohol, anyone can enter the shop. They also do karaoke nights every week. Peace on Earth creates the perfect environment to study or have fun with friends!
Azúcar is a coffee shop located in West Valley City.  Their shop has a modern aesthetic to it but still a very welcoming atmosphere. Their menu is based on iconic Mexican foods and drinks such as Ganzitos, Mazapanes, and Horchata. Drink options include lattes, cold brews, matchas, and many more espresso based drinks. They also sell ice cream which is perfect for the summer! They get Mexican pastries delivered to them by a local bakery every day so their food menu is always changing. This shop brings diversity to the coffee game while still keeping it simple and unique. 
Next time you want a quick coffee, stop and consider trying out one of these coffee shops as they definitely deserve some hype too! While it may take longer, you'll be supporting small local businesses instead of a big chain company. You'll also receive better customer service if you continue to visit these shops than you would at other chain shops. 
Leave a Comment
About the Contributor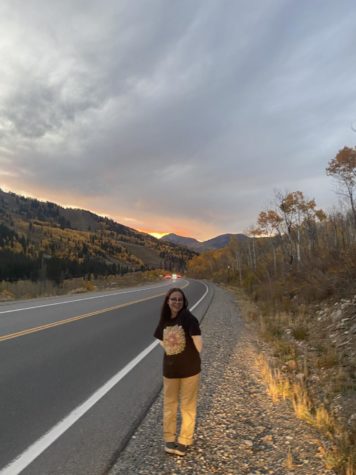 Ximena Santana, Staff Writer
I am a senior and enjoy hanging with friends, listening to music, and working at Dutch Bros!