Run it Back!
Bingham's lackluster losses accrued over the course of the football season can all be tied back to one major problem: the run defense. Our defense line, while tenacious in opposition, has sometimes allowed teams to surge through our front four. In our two losses alone we allowed more than 750+ yards all on the ground. Bingham this year boasts a lackluster win–loss record (1–2) against rivals who are able to gain 200+ yards. Allowing for Corner Canyon starting running back Drew Patterson, and Timpview running back Micah Beckstead to have career games; 168 yds and 2 tds & 276 yds with 2 tds respectively.
Following a seemingly tough start against Mountain Ridge, Bingham began the second quarter reinvigorated, grabbing a hold by the end and never letting go. Bingham toyed with its game breaking defense seen in our more dominating wins accrued over the season. They allowed a blistering 58 yard run by Mountain Ridge quarterback Jaxson Reiser capped off with a touchdown in the first quarter, then seemed to clamp down in the later half of the game holding them to a total 114 rushing yards, their worst rushing total all season. Showcasing the defense's ability to force strong opponents into making careless mistakes, a sentiment bolstered by defensive back Kyler Marsh when talking about the team's defense this season: "I think we're pretty solid. I think we're honestly one of the best in the state."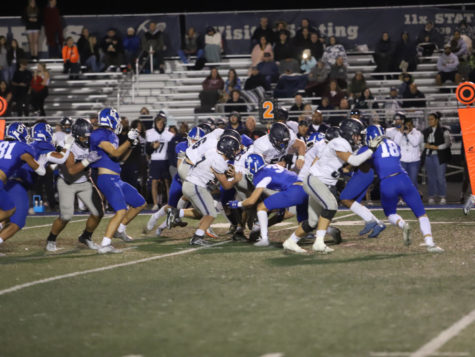 So does this mean their defense line woes have been solved? Well no, but after a strong defensive outing against a dominant rushing offense it's hard not to be optimistic. With 3 TFL and 2 sacks our defensive line was living in the backfield. Benjamin Latai led the way as a standout player throughout the game, finishing with 2 TFL and 1 sack, though not going entirely unnoticed with head coach Eric Jones stating, "Benjamin Latai comes to mind immediately when talking about the best players on our defensive line." Whether we were disrupting their rushing game or providing another wrinkle in their passing game, they were able to do something they haven't always been able to do consistently this season: make big plays when needed.
Though immediately following this defensive showing, their shine lost a little bit of its luster against Copper Hills. Looking at the score it's easy to call this game a blowout for Bingham (42-7), however, looking at the game stats, a different story emerges that was just as apparent to everyone sitting in the stands. Simply looking at Copper Hills 4 total passing attempts, it's quickly gathered that the entirety of Copper Hill's offense was centered around its ground game. Bingham seemingly made no scheming changes to match this. Following no TFL, Copper Hills running back Nate Kitchen had a field day with 220 yards and 1 TD on 45 rushing attempts.
This week's matchup in West Jordan gives the defense a little reprieve from the run centric offensives that they have constantly had to battle against this season. With that, hopefully, we are able to pick up momentum heading down the stretch of our schedule. This season has proven one thing: when Bingham is at the top of our game we're near impossible to knock down. We just haven't been able to come out every night and perform to the best of our ability. Though this may have to do with the overall health of the team, as receiving yard leader Maddax Peck says, "We all need to get back healthy. If we do, I think we have a real shot at a title this year." Have faith, however, that this team's Achilles' heel won't stop them from playing to our ceiling instead of our floor.
Leave a Comment
About the Contributor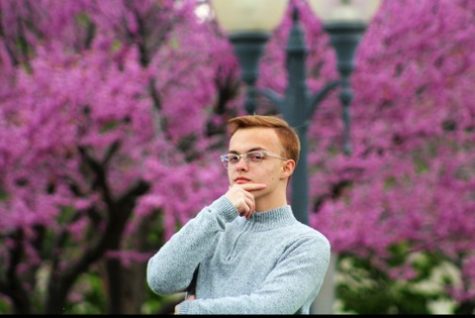 Christian Larett, Sports Editor
I love watching sports, being able to analyze the smaller details, and nuances in every moment. I particularly...