Music Review: Songs You Need to Hear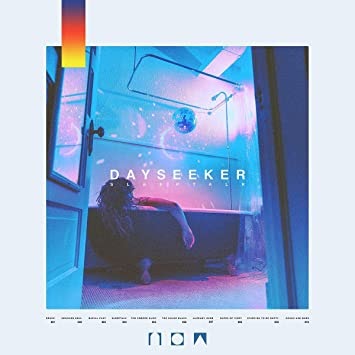 Buckle up boys and girls, I'm about to recommend to you some of the best songs I've ever heard. With catchy choruses, soaring vocals, and some heavy riffs, not one of these songs will disappoint.
"bangbangbang" by Deal Casino: With an alternative rock/windows down kinda vibe, this song had to be mentioned. Filled with seamless transitions, smooth yet raspy vocals, and an extremely catchy chorus, Deal Casino is a band that needs more recognition than they're currently given.  They're overall just a feel good kind of band, and everybody needs at least one of those in their lives. I believe that for those of you looking for that new alternative sound, these guys could be just what you're looking for.
"Gasoline" by I Prevail: Although the band isn't completely metal, this song hits heavy from the first breakdown as soon as the song kicks off. The guitar is relentless, and the vocals of Eric Vanlerberghe are incredible. Ultimately if you're in need of a great gym pump-up song, this is a great go to.
"Heroin" by Badflower: Starting with a simplistic strum pattern on the guitar, and some quiet vocals, the song slowly builds overtime, hitting a high point in the chorus and dropping back into the slow, steady vocals and guitar to repeat the steps again. Overall an incredible Alternative Rock song that I know you need to hear.
"Burial Plot" by Dayseeker: One of the band's newer songs, "Burial Plot" hits all the right spots for me. Beginning with some slow vibe guitar, laid back drums, smooth vocals, and some beautiful sound production in the background, the song slowly builds into the much more rock-like chorus, while still maintaining those smooth vocals of lead singer, Rory Rodriguez. Being hard to completely put into words how the song so smoothly soars, you'll understand when you listen.
"We'll Always Have Paris" by Capstan: Lesser known in the rock industry, Capstan is not to be reckoned with. On this particular track off of their latest album, they begin the song with an unusual mix of vocals and electronic production, into which they drop into the song with a heavily laid drumbeat. And once you've made it there, the song speaks for itself. With a flawless mix of smooth and screaming vocals, the band beautifully backs lead singer Anthony Demario in a masterpiece of a song.
"Bad Listener" by Beartooth: For those of you more into metal, this may be the song you've been looking for. Breaking out immediately with heavy guitar and aggressive vocals, your blood begins to pump, and before you know it you're hit with the roaring voice of lead Caleb Shomo, backed by heavy riffs from the band. Good for a pump up before a game, a gym playlist, or letting out the vibes of a bad day, this is one song I can always get down to.
Whether your mood is good, bad, or relatively average, one of these songs can fit that mood. And if you've gotten this far in the article, go ahead and take a listen. I promise you won't be disappointed.