Monthly Horoscope: October 2022
Aries: October will bring you success. Obstacles will be removed and life will be good. However, don't let all of these highs scare you. Stay calm and connected with those around you, and avoid confrontations. The universe may be setting the stage for a lifelong relationship to come into your life.
Taurus: Strive to make this October as calm as possible. Avoid making any major decisions without deep thinking. Disagreements may worsen, but your prosperity will only increase. This is a time for release and renewal.
Gemini: Your interest in creativity will peak during this time. Keep good communication with those around you and always focus on the positives. Avoid travel and sudden changes. Also note that some intense soul-searching may occur this month. 
Cancer: Focus on your physical and emotional health this month. Know that good fortune is coming and that it is well deserved. Allow yourself to connect with your inner strength to overcome the challenges presented to you.
Leo: Love and peace will surround you. Make sure to be mindful of your words to others and strive to focus on lifting your self-esteem. Opportunities in the workplace may arise. Be sure to approach any situations with good communication rather than avoiding the topic altogether. 
Virgo: October will bring an increased workload so make sure to take care of yourself in all aspects. Tensions will come up so respond to these with patience, not hasty decisions. Note that while you may be feeling pressure in your life, having a stable routine is the best way to combat these.
Libra: Demotivation may occur. Remember the bigger picture and what you have been working towards. Take emotional breaks as necessary and steer clear of family conflicts. A deep layer of trust may need to be reinforced in some of your relationships. 
Scorpio: A stress-free and relaxed phase is coming. Good fortune is on its way, so be wise with this increase in income. You may encounter some difficult conversations due to the large amount of responsibility you have taken on. 
Sagittarius: This month brings newness. New hobbies, new work opportunities, and new conflicts. You will be heavily rewarded. Remember to always do what brings you joy during this time of sparked creativity.  
Capricorn: Mental stress may affect you this season. Remember to be positive, and always understand the full situation before giving input. Know that it may be necessary to take a step back and look at the bigger picture in certain situations. 
Aquarius: Avoid ambiguity. This transition may increase your stress level, so keep communication clear and use this time to learn more about yourself. This month will bring deeper connections with not only yourself, but with those around you as well.  
Pisces: Work hard and keep your commitments in mind. This October will bring struggles, but if you stay motivated and persevere, all will work out in the end. Note that a feeling of loneliness may come with this new month. It is not necessarily from being alone, but from rather the people you are surrounding yourself with. 
Leave a Comment
About the Contributor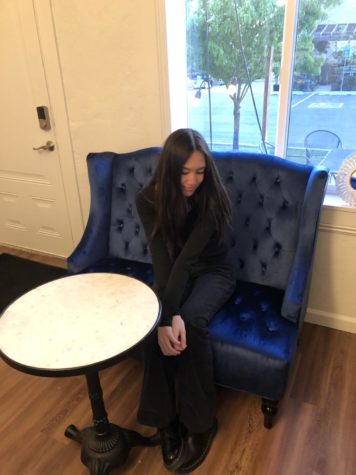 Bella Klinzing, Editor-In-Chief and Arts and Entertainment Editor
I am a senior and am so excited to be the Editor-In-Chief this year! I am passionate about reading and...